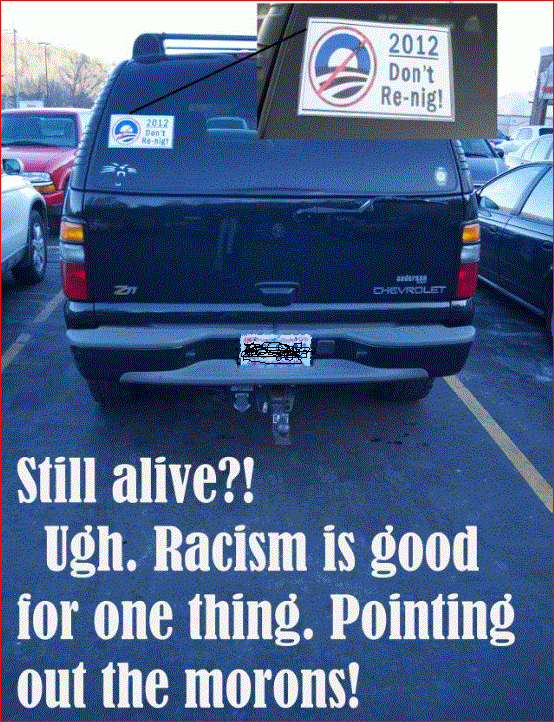 This image comes to us courtesy of the
Daily Kos
.
You know in reality, as has been pointed out numerous times before, Obama is really not THAT progressive. Nor is he especially radical in any demonstrable way.
In fact for many who really thought they were getting a very liberal, anti-war President who was going to prosecute the Bush administration, while doing away with George W's devastating tax cuts for the wealthy, he has been somewhat of a disappointment. Really more of a moderate than a liberal.
Essentially the ONE thing that set him apart from every President who came before him, is the color of his skin. Period.
So you can waste your time listening to a million rationalizations, or justifications for the anti-Obama sentiment among certain people in this country if you so desire, but ultimately it always comes down to
this
.