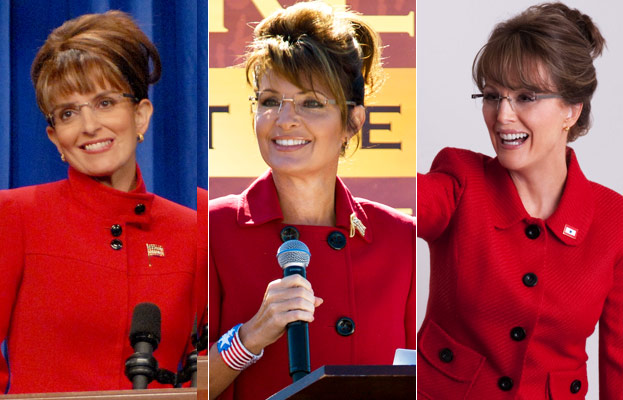 Courtesy of the
Hollywood Reporter
:
Fey returned from 30 Rock to SNL to give a much-celebrated impression of Sarah Palin during the 2008 election, which had been the defining interpretation of the politico until Julianne Moore took on the part in HBO's much more serious TV movie, Game Change.
"Oh my gosh, I just saw it. It was fantastic! She was so good. I thought she was good," Fey exclaimed. "I hope I get invited out to hand her an Emmy. I would like to volunteer to be a presenter in that category."
I like how Fey just ASSUMES that Moore will get the Emmy. Not even really a question in her mind.
And I have to agree! I have now seen Game Change about four times altogether and Moore's performance never stops being remarkable. And seeing Tina Fey hand Julianne Moore that trophy would be amazing!
I swear I would embed the video of that presentation on this blog and have it play in a continuous loop, knowing that every time it did there would be yet another can ricocheting off of a refrigerator by dead lake in Wasilla.