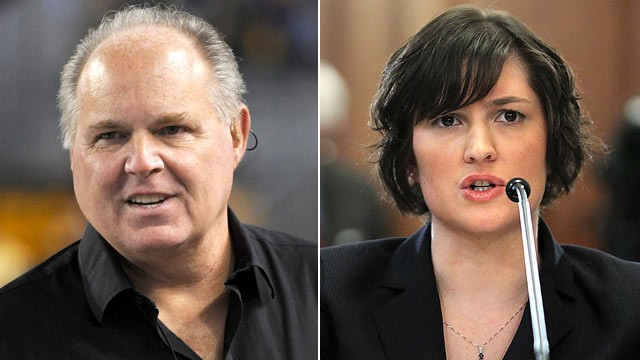 Courtesy of
Denver Post
:
In case you needed further proof of the importance of the women's vote in Colorado this election – and that the Obama campaign is following the 2010 roadmap of U.S. Sen. Michael Bennet – word comes that Sandra Fluke will introduce President Obama at his Denver campaign stop.
Fluke is the Georgetown Law Student who testified before Congress earlier this year in favor of insurance coverage of contraception, and gained national attention when conservative commentator Rush Limbaugh called her a "slut" and a "prostitute." (Limbaugh later apologized).
Obama is scheduled to speak at the Auraria Campus in downtown Denver Wednesday morning. While his talk – and other stops in Grand Junction, Pueblo and Colorado Springs – will be focused on his plans for the economy, the Fluke appearance brings to the forefront another area in which the Obama campaign is trying to differentiate its candidate from Mitt Romney.
You know I have developed a rather perverse habit of tuning into Limbaugh while I am driving in my car. I am not precisely sure why I do it, and I can really only take it for minutes at a time, but I do have to say that it never fails to give me an overwhelming sense of superiority.
After all this may be one of the most idiotic, misogynistic, hateful pieces of shit on the planet, and he has literally millions of listeners who apparently are too undereducated to figure out how to wipe their asses properly, unless Rush give them step by step instructions.
And THAT ladies and gentlemen is who represents the base for the other side.
Sadly for all of us, they are just smart enough to figure out how to get to the polls and vote.
P.S. By the way if you think I am being TOO harsh I invite you to spend a few minutes listening to Rush's radio show.
Trust me, it will only take that long before you are convinced that I was being much too kind to the morons who actually tune in on a daily basis. Much too kind.