Courtesy of
CBS News
:
A gunman killed a reporter and videographer for a CBS affiliate in Virginia in a shooting that was broadcast live Wednesday morning.
The affiliate, WDBJ-TV in Roanoke, reports that police are looking for a suspect.
Alison Parker, 24, and Adam Ward, 27, a reporter and cameraman respectively for WDBJ-TV, died in the shooting, the station's general manager, Jeff Marks, said during a broadcast later in the morning.
Marks said that Parker and Ward died shortly after 6:45 a.m., when the shots rang out.
"We heard screaming and then we heard nothing," Marks said.
This is an ongoing story so updates will be provided as they come in.
Update: I just heard that the woman being interviewed when the shots were fired was injured but is alive.
Update 2: Photo of the reporter Alison Parker, and her cameraman Adam Ward.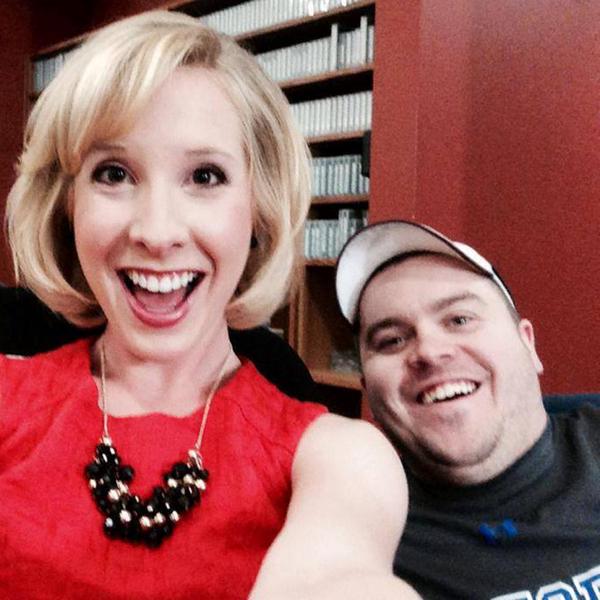 Update 3: Here is an image of the shooter captured from the camera footage.
Update 4: The shooter
has now been identified
. He is Vester Lee Flanagan.
Update 5: Here is a better photo of Flanagan from WDBJ-T.
MSNBC is reporting that he was upset about being fired and claimed it was due to racism.
Update 6: New reports coming in that the shooter has
now taken his own life
. Before doing that he also filmed the shooting from his perspective and uploaded it to Facebook under his stage name, Bryce Williams.
Update 7: More
here
. Also news that Flanagan is NOT dead, but that he is in very bad shape after shooting himself.
Update 8: Here is
the terrifying video
that the shooter took himself. Warning it is very hard to watch, and will probably be take down pretty soon.
Update 9: Okay now the reports are that the suspect, Vester Lee Flanagan,
has died
.