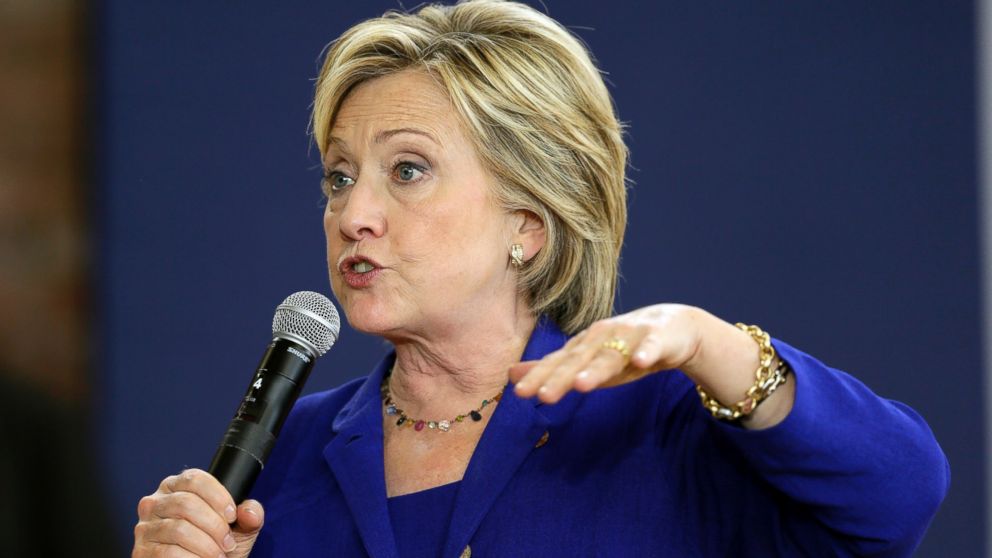 Courtesy of the
Washington Post
:
Democratic presidential front-runner Hillary Rodham Clinton declared opposition to the proposed Keystone XL pipeline on Tuesday, ending a long and politically uncomfortable silence on an issue that has become a touchstone for environmentalists and liberal voters.
"I think it is imperative that we look at the Keystone pipeline as what I believe it is – a distraction from the important work we have to do to combat climate change," Clinton said at a community forum here. The debate over Keystone "interferes with our ability to move forward," Clinton said. "Therefore I oppose it."
Well that is certainly going to help Hillary with the liberals in this country.
Clearly Hillary realizes that our future energy concerns do not lie in fossil fuels, and is going to continue President Obama's emphasis on renewable energy resources.
In other positive Hillary Clinton news she has
laid out a plan
to strengthen Obamacare and do something significant about the high cost of prescription medications:
"As president I want to go further," she said Tuesday. "I want to strengthen the Affordable Care Act."
Her drug plan would start by capping the amount of out-of-pocket expenses consumers can be charged under insurance plans at $250 per month. Of course, transferring the extra costs onto the insurance companies wouldn't solve the all of the problems, since insurers would likely make up for their expenses through higher premiums.
She said earlier this week that her goal is to implement policies that would reduce spending on prescription medications by $100 billion over the next 10 years and proposed a number of strategies reach that goal. For example:
Speeding up approval of generic drugs to clear any backlog.
Allowing consumers to buy their medications from countries where American pharma companies sell them at cheaper rates. (This would require the FDA to ensure that the drugs being sold in other countries are the same medications as the ones sold here.)
Grant Medicare the power to negotiate with drug companies on the prices they charge. This has long been a standard proposal pushed by Democrats who argue that the 40 million Medicare recipients would have a system-wide effect on the price of drugs.
Add requirements to drug companies who receive federal support, forcing them to redirect more of their profits back into R&D.
Now THAT kind of talk is what is going to move the needle in her direction and bring her poll numbers back up.
That is good stuff and demonstrates that Hillary is well aware of where the base of the Democratic party has moved, and what they are looking for in a leader.