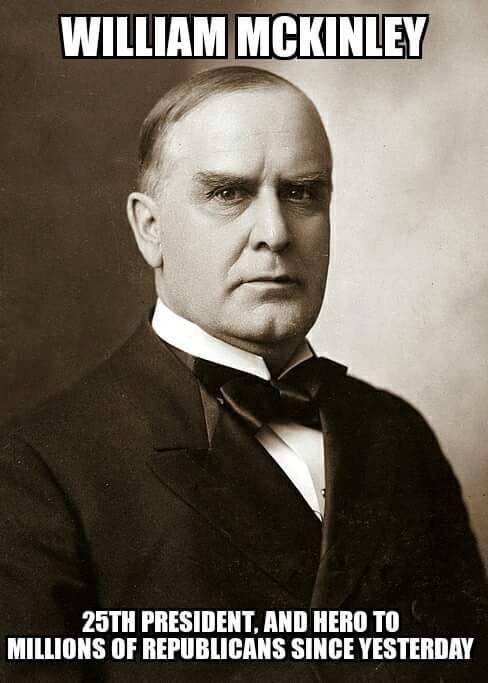 Okay well the graphic's a few days out of date now, but it still makes a very valid point.
When was the last time that you heard anybody EVER arguing for something to be named, or remain named, after freaking William McKinley?
I swear that if President Obama gets up tomorrow, takes a deep breath, and declares that oxygen is the greatest thing ever, every Republican in the country will suddenly refuse to breath.
Hey....might be worth a try.
Or is that just mean?