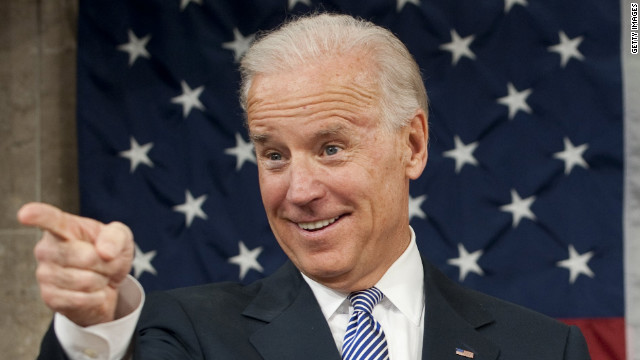 "Hah! Fooled ya!"
Courtesy of
AP
:
Vice President Joe Biden will not run for president in 2016, he said Wednesday, ending a months-long flirtation with a third White House campaign and setting him on a glide path toward the end of his decades-long political career.
Biden's decision finalizes the Democratic field of White House candidates and likely bolsters Hillary Rodham Clinton's standing as the front-runner by sparing her a challenge from the popular vice president.
Biden announced his decision in the Rose Garden, flanked by President Barack Obama.
Good we can finally put an end to this bullshit and get on with choosing an actual candidate to defeat the Republicans in 2016.
Sorry I know a lot of people really wanted Biden in the race, but I always knew he was not going to jump in and found all of the speculation just irritating and distracting.
I think that it made Biden feel good to have so many people begging him to run, and nobody can fault him for wanting that to last awhile, but ultimately it was all a waste of time and energy.