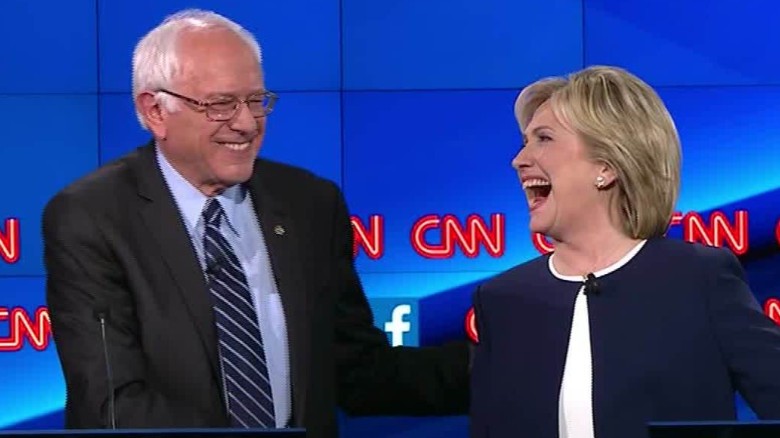 Courtesy of
US News
:
Democrats are really, really starting to like Hillary Clinton.
The front-runner for the Democratic presidential nomination has seen her net favorable rating jump 14 points among Democrats and those who lean to the left since the first Democratic debate in October, while her top competitor – Sen. Bernie Sanders of Vermont – has seen his own rating stay fairly stagnant, according to Gallup polling released this week. Both candidates, along with former Maryland Gov. Martin O'Malley, will take the stage again Saturday in Iowa for the second official debate of the Democratic primary.
According to Gallup, Clinton now has a 63 percent net favorable rating among those on the left, up from 49 percent just before the debate. Her current tally is her highest since Gallup began tracking views of the candidates in July.
It looks like Hillary is on track to finally live up to the inevitable candidate label that failed her back in 2008.
As much as I like Bernie, he is no Barack Obama.
I expect the attacks to ramp up against Hillary, from both the left AND the right, but ultimately I think we already know who will be representing the Democrats in the general election of 2016.