So the image up above is of Kylie Jenner, you know one of the Kardashian family members, in her Halloween costume.
She called it her "Eskimo costume" and there was
some backlash
on social media.
It's not really any big deal to most people, but some people just like to get upset.
However Nancy French saw this as an opportunity to use Bristol's essentially non-relevant, barely measurable, native heritage to weigh in on the topic in the hopes of getting some attention NOT focused on trying to figure out just who knocked Bristol up most recently.
Here is
what she said
:
Well, as a person born and raised in Alaska (born on Alaska Day, no less) who is also part Yup'ik, let me say this.
I'm not offended!
In fact, I'm flattered that you think Eskimos looks this chic.
First off to be fair NO Alaska native woman that I am aware of has ever dressed like that. Ever!
If Jenner were really interested in authenticity she would have dressed more like this.
But of course she was looking for attention, not heat stroke. And that's fine.
What is NOT fine is for Nancy French, a woman with absolutely no native Alaskan heritage to hide behind, to instead use this vacuous simpleton as a vehicle for expressing opinions that have absolutely NO relevance.
For one thing while it might be true that Alaska natives may not find Kylie Jenner's costume offensive, that is really for THEM to decide.
As for the word "Eskimo" that is a non-Alaskan native word that native Alaskans have been saddled with for over a hundred years now. It is NOT typically considered politically correct to refer to our indigenous population using that term.
Which is something that Bristol Palin SHOULD know, but since her mother still brags about "Eskimo Bingo" probably doesn't care to acknowledge.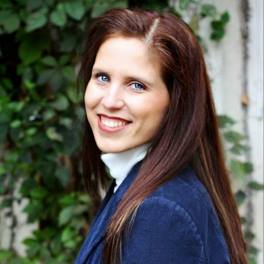 However once again pasty white Nancy French is NOT an Alaskan native, so she really has no dog in this fight and therefore no opinion worthy of discussion.
Which also brings up the point that even if this were a post written by Bristol Palin (In crayon most likely.) it still would not have any validity because the native people of Canada and Greenland, who have also been derisively referred to as "Eskimo," most certainly DO have a problem with the word.
In short French just decided to not take offense on behalf of not just the Alaska native population, but also the indigenous people of the entire Arctic region.
Update: Now Nancy is linking to the article
as Sarah
, that she wrote as Bristol.
I wonder if this lunatic even knows who she really is anymore?