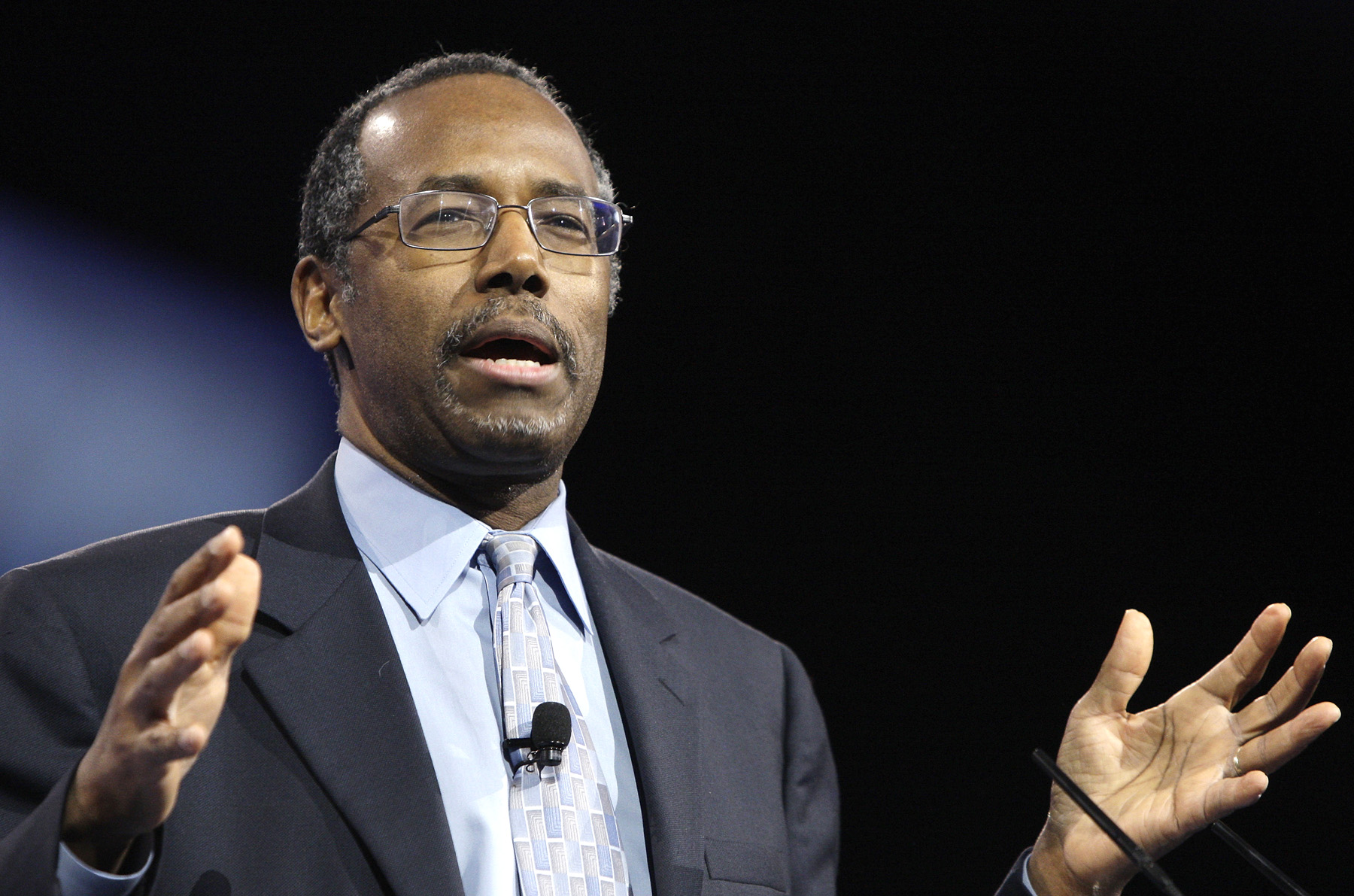 So after hearing all of those stories from Ben Carson about what a dangerous a troubled kid he was CNN decided to check into his story, you know because Ben Carson says a lot of crazy ass things,
here is what they learned
:
"I was trying to kill somebody," Carson said, describing the incident -- which he has said occurred at age 14 in ninth grade -- during a September forum at the Commonwealth Club in San Francisco.
But nine friends, classmates and neighbors who grew up with Carson told CNN they have no memory of the anger or violence the candidate has described.
That person is unrecognizable to those whom CNN interviewed, who knew him during those formative years.
All of the people interviewed expressed surprise about the incidents Carson has described. No one challenged the stories directly. Some of those interviewed expressed skepticism, but noted that they could not know what had happened behind closed doors.
Gerald Ware, a classmate at Southwestern High School said he was "shocked" to read about the violence in Carson's book.
"I don't know nothing about that," said Ware, who still lives in southwestern Detroit. "It would have been all over the whole school."
Gee what a surprise that a guy who hides behind his religious faith, and thinks that the Egyptian pyramids were built by a fictitious character in a 3000 year old book to hold grain, would make up things about his past.
By the way I myself had a violent temper as a young man, and I can assure you that if I were to run for public office and a news agency were looking for people to say things about what a bastard I was a teenager that the line would go around the block.
So how does Ben Carson respond to the fact that there seem to be no witnesses to back up his story?
Just as you would imagine.
Also courtesy of
CNN
:
"This is a bunch of lies, that is what it is," Carson said on CNN's "New Day" when Alisyn Camerota asked about the report by Scott Glover and Maeve Reston in which they spoke to people Carson grew up with. "This is a bunch of lies attempting to say I'm lying about my history, I think it's pathetic, and basically what the media does is they try to get you distracted."
Yes blame the media for doing their jobs, and the truly sad thing is that for some reason that actually works with the Republican voters.
However it may NOT work for Carson in this case as he has already
had to admit that he lied
about receiving an offer for a "full scholarship to West Point."
P.S. Okay so I wrote this post yesterday for publication that day, but then things kept coming up that pushed it until this morning.
Since I initially wrote this Carson has come forward to address the controversy, and during the press conference he COMPLETELY lost it and started to demand that the press tell HIM why they did not question Barack Obama's past as thoroughly?
He brings up a number of the crazy conservative conspiracy theories and demands to know why the press did not pursue them. You really have to see it to believe it.