Courtesy of
BBC
:
"My most recent MRI brain scan did not reveal any signs of the original cancer spots nor any new ones," Mr Carter said in a statement.
The 91-year-old first announced the news during a Sunday school class in Plains, Georgia.
Mr Carter, who was president from 1977 to 1981 and won a Nobel Peace Prize in 2002, revealed his illness in August.
Doctors have been treating four small melanoma lesions on his brain.
Last month, Mr Carter said he was responding well to treatment and there were no signs of further cancer growth.
There are only a handful of people who I would get on a plane and fly just to have dinner with them.
Th first, of course, is President Obama.
The second is Jon Stewart.
And the third is President Jimmy Carter.
And I would gladly pay for the meal and sit for hours after eating, just to listen to him talk, and pick his brain.
It would be a joy.
He is, probably not surprisingly, also one of only two Christians who I believe exemplify the very best that that religion represents.
The other is Fred Rogers, who I think may be one of the kindest, most gentle people ever to walk this earth
I am very glad that Jimmy Carter is going to remain with us a little longer. And I have little doubt that Jimmy Carter will spend the time that he has left making this world a better place to live.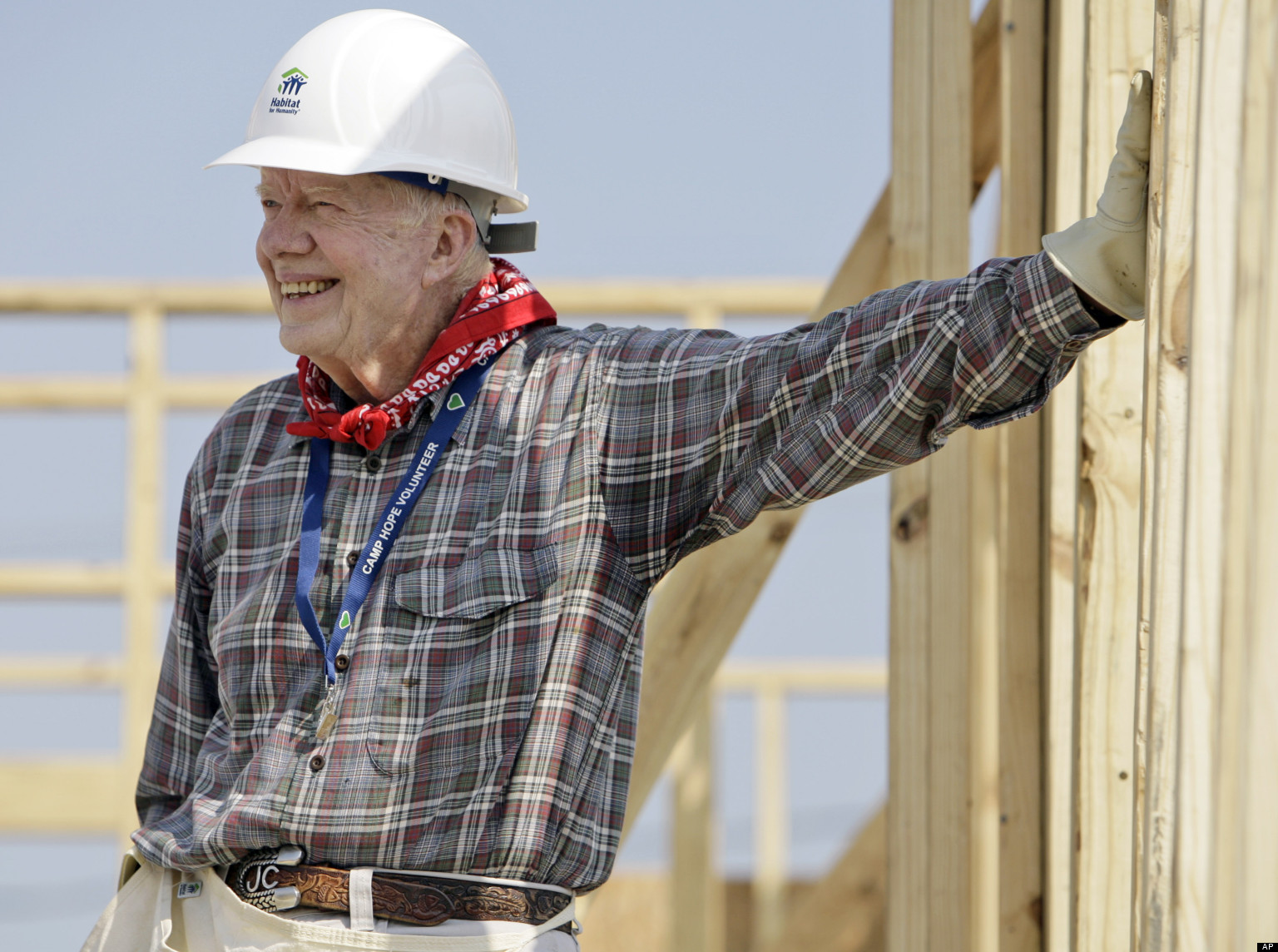 Just like he has been doing for the vast majority of his life.