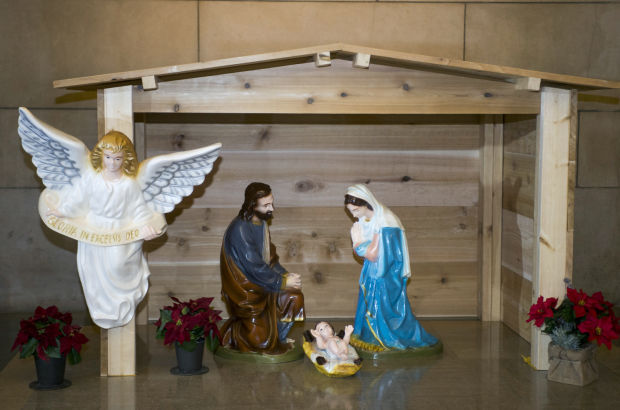 Courtesy of
Raw Story
:
In Lincoln, amid the supposed " war on Christmas " bemoaned each year by the political right, it appears the atheists really have stolen Christmas.
On Friday, a classic Christian nativity scene was erected in the rotunda of Nebraska's capitol building. The state's lieutenant governor, Mike Foley, was scheduled to attend.
But on 18 December the nativity will have to be moved, to make way for exhibits organised by a coalition of atheist and humanist groups who last summer booked up all available exhibition space in the rotunda for the week around Christmas Day.
From 19 to 26 December, therefore, the capitol will host an exhibition called Reason this Season, organized by Lincoln Atheists, Omaha Atheists and several other humanist associations.
"It's going to be a big shindig," Chris Clements of Lincoln Atheists told the Guardian. "Our message is that it's a secular government and religion has to stay separate from that. And it's meant to communicate that atheists are not bad people – we can be good without God."
One of the main exhibits will be a table holding a miniature church, a miniature mosque and symbols from other religions including Judaism and Buddhism, separated from a miniature White House, Statue of Liberty and US Capitol by a model wall – a stark reminder of the separation of church and state that is enshrined in the first amendment to the constitution.
Man is this going to burn a lot of Fundamentalist asses in Nebraska.
You know typically I am not this publicly confrontational about Atheism, preferring instead to have discussions here on IM about religion and non-belief, but I have to admit that this made me chuckle.
Ultimately it is important that non-deists get the conversation out into the public so that there can be an open dialogue.
I imagine there will be a lot of shouting at first, but ultimately allowing people to see that Atheists are not goat horned, child eating, demons can really only help in the long run.