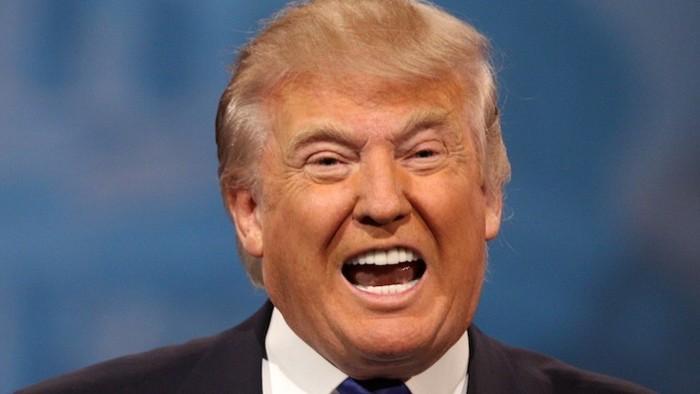 Courtesy of
CNN
:
Donald Trump seems set to end 2015 as the dominant force in the race for next year's Republican nomination for president, with Texas Sen. Ted Cruz now a clear -- yet distant -- second after a strong debate performance, a new CNN/ORC poll released on Wednesday has found.
Trump tops the field with 39%, according to the poll of Republican and Republican-leaning registered voters. That's more than double the share backing Cruz, who, at 18%, has inched up 2 points since the last CNN/ORC poll, which was taken in late November.
Trump has been a constant atop the polls since his ascent to the lead in July, and this new poll marks the first time Cruz stands significantly apart from the other candidates vying for the nomination. Behind those two, Ben Carson and Florida Sen. Marco Rubio have each slipped a few points and now stand tied at 10%.
The poll
was taken after the last GOP debate, but before Trump's most recent remarks about Hillary Clinton having been "Schlonged" in the 2008 race.
But let's face it those remarks will not hurt him at all.
In fact they will probably move him even further up in the polls.
Personally I see this as an early Christmas present for Hillary, as I cannot imagine who she would rather run against more.
Trump himself is already warning her that he is likely to go on the attack.
Hillary, when you complain about "a penchant for sexism," who are you referring to. I have great respect for women. BE CAREFUL!

— Donald J. Trump (@realDonaldTrump) December 23, 2015
I suggest he goes for it, Hills could use a little help getting her base fired up.
By the way some have argued that this election cycle is all about changing the way things are done in Washington, and that is why Trump will win the election.
Number one, Ha!
And secondly let me remind them that Hillary Clinton would be the first woman President. Nothing will upset the status quo more than that.