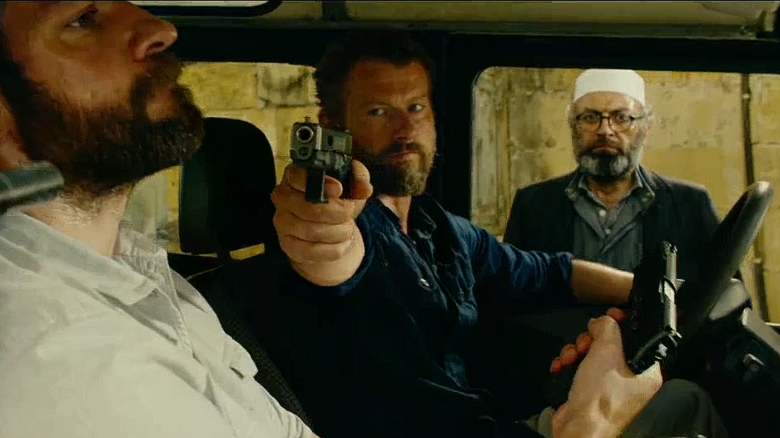 Courtesy of
Komo News
:
A 40-year-old woman was seriously injured Thursday when she was shot in the chest inside a Renton movie theater, police said.
The shooting happened at around 8 p.m. at a movie theater at the The Landing in Renton during a showing of the film "13 Hours: The Secret Soldiers of Benghazi."
"It got about 15-20 minutes into the film and I believe the lady in front of us that got shot was actually talking to her husband or significant other and that's when we heard the loud pop," said one witness, who did not want to be identified. He was sitting 3 or 4 rows behind the man when the gun went off.
And how did the brave man with the gun respond?
Just as witnesses realized it was a shooting, they saw the man make his way toward a nearby exit.
Police believe that the man was intoxicated at the time.
Of course he was because who else would bring a loaded firearm to a theater except a drunken asshole who would run away from any responsibility for his actions?
Fortunately the man's father isn't quite the POS his son is and he notified the police:
Police say the shooter's father called 911 Thursday night from his Newcastle home and told dispatchers his son was distraught and told him that he dropped his gun at a Renton movie theater and it discharged. The 29-year-old is now in custody.
"According to him, he said he dropped the gun and it went off. We have witnesses that say he came into the theater and appeared intoxicated. He went in and took a seat in theater number nine and was fumbling with a pistol when it went off and struck someone sitting in front of him," said David Leibman with the Renton Police Department.
Apparently in the NRA's America you cannot even sit down to enjoy some good old anti-Hillary Clinton propaganda without the risk of being shot by some drunk guy.