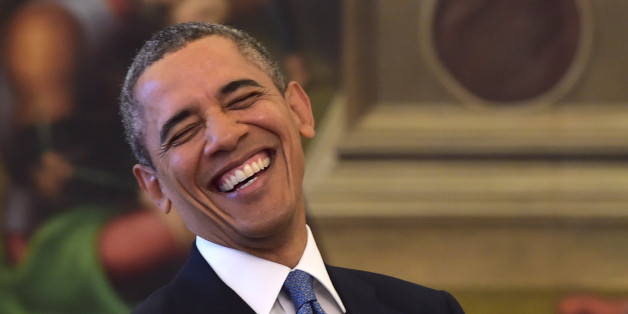 Courtesy of the
New York Times
:
After years of scant real gains despite steadily falling unemployment and healthy hiring, wages picked up significantly last month, a sign the job market could be tightening enough to force companies to pay more to attract and retain employees.
The half a percentage point increase in average hourly earnings in January was the brightest spot in a generally positive Labor Department report on Friday, which showed job creation slowing from the white-hot pace of late 2015 even as the unemployment rate fell to an eight-year low of 4.9 percent.
The last six months were the best extended period for employee paychecks since the recovery began six-and-a-half years ago.
Just a reminder that before Obama took office we were losing approximately
651,000 jobs per month
.
Didn't Romney promise to
bring unemployment down under 6%
if HE were elected?
Well good thing we elected the Democrat isn't it?