Courtesy of the
National Review
:
Ted Nugent should resign from the board of the National Rifle Association. And if he does not, he should be pushed from his position.
This week, in the course of "defending" the right to keep and bear arms, Nugent enthusiastically shared a choice piece of anti-Semitic propaganda. Then, shamefully, he refused to acknowledge or to address his mistake. If Nugent wants to behave like a fool, that is, of course, his prerogative. But he must do so in quarantine, a long, long way from the rest of us.
This is not an enjoyable or typical thing for me to write. As a rule, I like hyperbole. As a rule, I don't think that there is anything wrong with harsh, indignant defenses of fundamental rights. And, as a rule, I like eccentrics and wish dearly that our culture gave them a little more latitude to be themselves. But there is nothing hyperbolic or eccentric about Nugent's post, and nor does it channel his righteous indignation in support of a righteous cause. Contrary to some of the protestations I have seen, this is in no way a question of "political correctness" or of effete "elite sensibilities"; it is anti-Semitism, plain as day. To anybody with eyes, his message was as clear as it was indefensible: Disloyal, money-grabbing, Israel-preferring Jews are "really behind" the gun-control movement, and they should be cast out of American society in consequence.
Now make note that this is coming from the National Review, not exactly the kind of "liberal rag" that Nugent is always haranguing against.
These are usually his kind of people.
So for them to call for his resignation, well that might actually result in his resignation.
Whether it's his choice, or forced upon him, that is another matter entirely.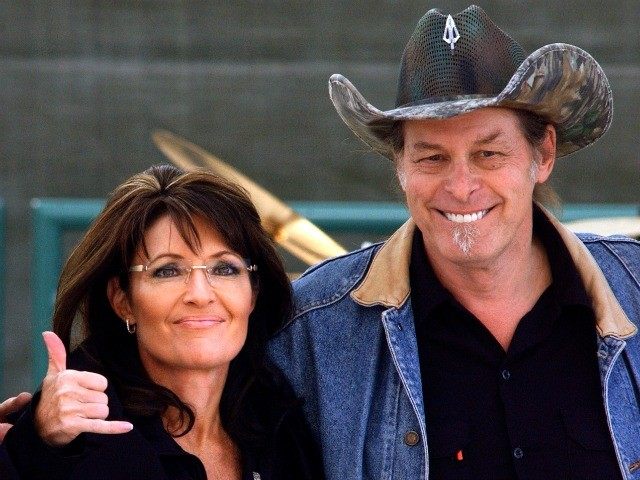 Oh well, you know he will always have at least one staunch supporter.
Well until Donald Trump commands otherwise of course.