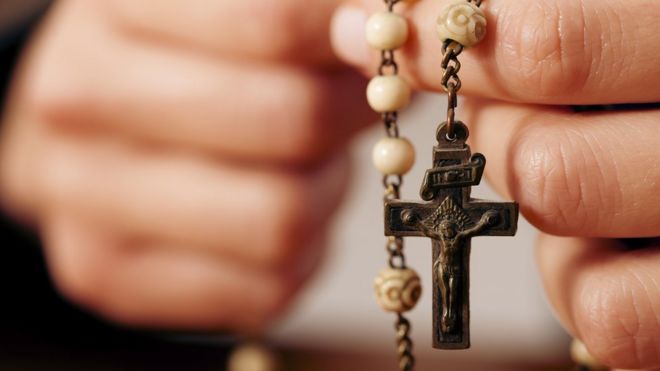 Courtesy of the
Guardian
:
The Catholic church is telling newly appointed bishops that it is "not necessarily" their duty to report accusations of clerical child abuse and that only victims or their families should make the decision to report abuse to police.
A document that spells out how senior clergy members ought to deal with allegations of abuse, which was recently released by the Vatican, emphasised that, though they must be aware of local laws, bishops' only duty was to address such allegations internally.
"According to the state of civil laws of each country where reporting is obligatory, it is not necessarily the duty of the bishop to report suspects to authorities, the police or state prosecutors in the moment when they are made aware of crimes or sinful deeds," the training document states.
The training guidelines were written by a controversial French monsignor and psychotherapist, Tony Anatrella, who serves as a consultant to the Pontifical Council for the Family. The Vatican released the guidelines – which are part of a broader training programme for newly named bishops – at a press conference earlier this month and is now seeking feedback.
Oh, well I have some feedback for the Catholic church.
Fuck you!
In my current job, and many of the jobs I have had in the past, I am mandated to report ALL instances of child abuse, sexual or otherwise, that I might witness, hear about, or suspect.
The reason for that is because I work with children, and work with others who work with children.
However in my opinion ALL adults should consider themselves mandated to report child abuse, because WE are the ones who children relay on to keep them safe.
That is our job. Period!
So my question is the following. How does an organization which advertises itself as being the very foundation for morality justify allowing children to be victimized while they stand by and do nothing?