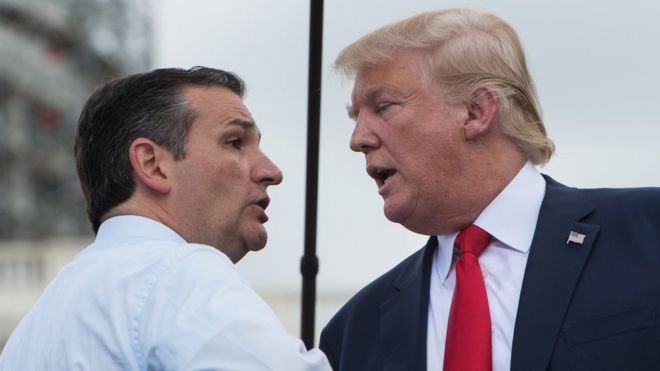 "Watch your ass, eh. There I said it in Canadian so you would understand it."
Courtesy of
The Hill
:
Donald Trump supporters have filed a lawsuit challenging the eligibility of one of his primary rivals, Sen. Ted Cruz (R-Texas), to run for president.
The lawsuit, filed Feb. 3 at a district court in Alabama, seeks a judgment "declaring that Rafael Edward Cruz is ineligible to qualify/run/seek and be elected to the Office of the President of the United States of America" due to his Canadian birth.
Cruz was born in Calgary, Canada, to an American mother.
Several of the five plaintiffs — Sebastian Green, Shannon Duncan, Kathryn Spears, Kyle Spears and Jerry Parker — are backing Trump in the Republican primary, their attorney, Thomas Drake, told The Hill, although he said others are still undecided.
"The only thing they can agree on is Mr. Cruz is not eligible to be president," Drake said.
Gee I wonder if Donald Trump has a team of investigators in Canada who "
cannot believe what they're finding
."
And for those who argue that these are Trump supporters and not Trump himself:
If @TedCruz doesn't clean up his act, stop cheating, & doing negative ads, I have standing to sue him for not being a natural born citizen.

— Donald J. Trump (@realDonaldTrump) February 12, 2016
Personally I just love watching the Republicans eating their own.