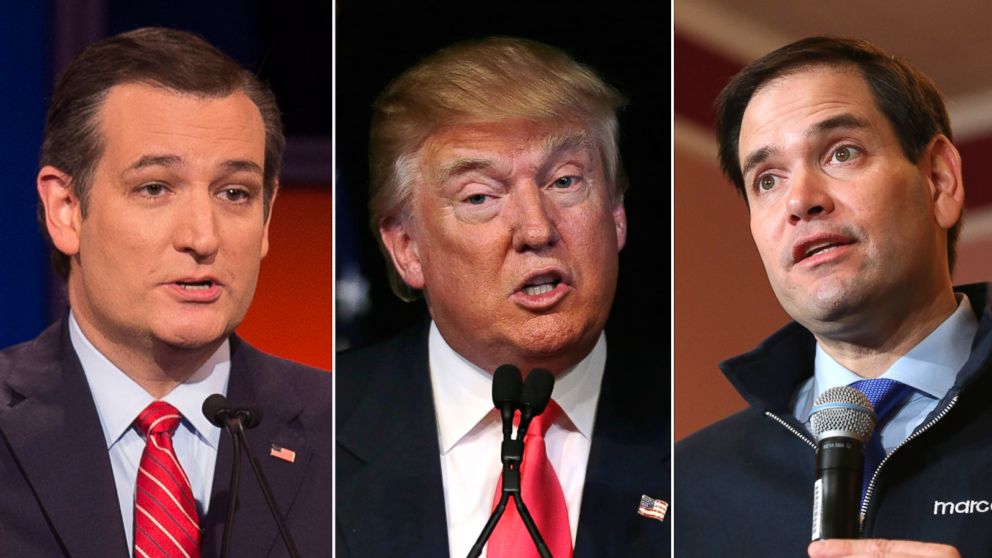 I actually missed the fact that this was on tonight until about six hours ago.
Probably a case of cognitive dissonance on my part.
So I have a handful of predictions for tonight, because those of us covering these events are supposed to do that sort of thing.
Mine are rather simple.
After missing the last debate Trump is going to go out of his way to make a mark tonight so that the people of New Hampshire have him on their minds when they caucus next week. So expect plenty of Trumpisms and insults.
Speaking of insults Trump is also going to punish Ted Cruz like a naughty puppy for beating him in Iowa.
EVERYBODY is going to go after Marco Rubio. Especially Chris Christie and Jeb Bush.
Unfortunately nobody can go after Carly Fiorina because apparently she has now been sent to the back of the bus and will not be on stage with the fellas. (Come on, it's the GOP did anybody REALLY think that her candidacy was going to be taken seriously?)
But most important of all is that those of us who were blown away by last week's Democratic debate are going to be totally underwhelmed by the low blows, backstabbing, and cat-fighting which defines the GOP debates.
If that happens just do what I'm planning to do and imagine Hillary or Bernie eating these idiot's lunches for them.
As always I will be on
Twitter.
And I will also be back to update the post as events warrant.