Courtesy of the Trump Tramp's
Facebook page
:
Loading up the truck to leave one sunny state for The Sunshine State and beyond! Excited to fly cross country from home in Alaska today to meet you great Florida patriots tomorrow who are ready to Make America Great Again! Surrendering my ice fishing hole on our still-frozen solid lake to other anglers for the next few days, I'm humbled to be able to hit the campaign trail again for our next POTUS, Donald J. Trump. See you soon, Lower 48! (Can't wait to thaw out!)
However it turns out that Palin is not invited to the big show, the Trump rallies, she us only going to be attending some
minor venues on his behalf
:
Sarah Palin will be hitting the campaign trail in Florida for Donald Trump on Sunday.
But the Trump campaign says Palin will not be attending Trump's Sunday rally west of Boca Raton at Sunset Cove Amphitheater at Burt Aaronson South County Regional Park.
Instead, Palin is scheduled to campaign for Trump in Arcadia at the All Florida Championship Rodeo at noon on Sunday and at the Florida Strawberry Festival in Plant City at 4 p.m.
A rodeo and a Strawberry Festival? What, there were no Piggly Wiggly openings to attend?
Still this is smart on behalf of the Trump campaign.
Having Sarah "Sambo beat the bitch" Palin standing on stage next to Trump during his next rally would be like throwing cans of kerosene into a three alarm fire.
Update: Palin at the rodeo.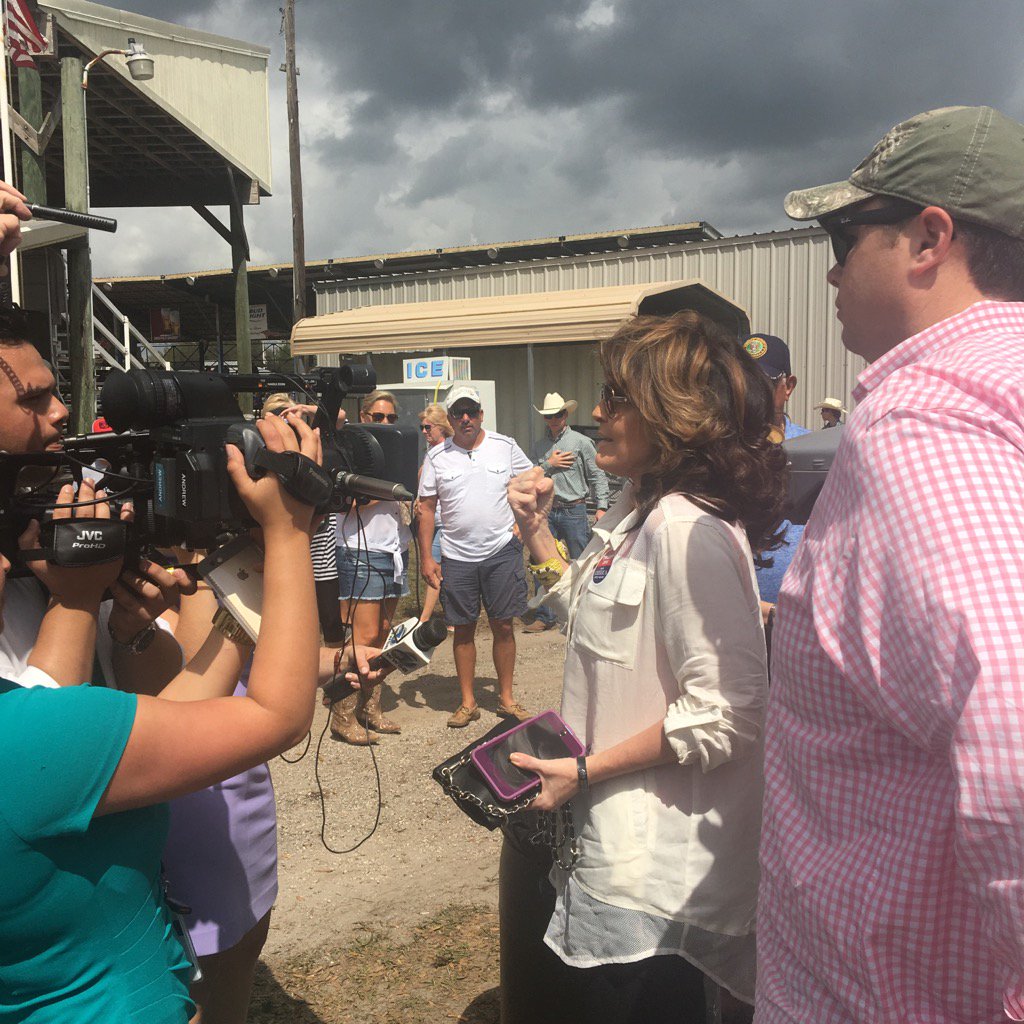 Who dresses her?