Courtesy of the Trump Tramp's
Facebook page
:
Dr. Ben Carson! Welcome on board the Trump Train. Thank you, from all Americans excited about the yuge growth of the conservative movement!
Now, GOP Leaders, wake up and realize Donald Trump's energized, positive campaign is bringing in new voters, smashing records along the way...and it's only just begun. The Trump movement, heading far away from the failed status quo, is accomplishing what you've not done - it's finally growing our party with engaged patriots who stand solidly on commonsense conservative planks in our platform. This. Is. Awesome. This makes America great again.
I have to imagine that Palin is actually feeling pretty good about herself right about now.
After all she discarded the shattered remnants of her dignity and assumed the position for Trump way back in January, and since then she has been joined by likes of Sheriff Arpaio, Jan Brewer, Jeff Sessions, Chris Christie, and now Ben Carson.
It is always great to be among the first to try a newfangled ride and then see others jumping on board much later. Besides how could she not jump on board since Trump has managed to attract many of the same lunatics that once came to her own rallies back in 2008?
Of course as we all know being at the front of the train has its risks as well.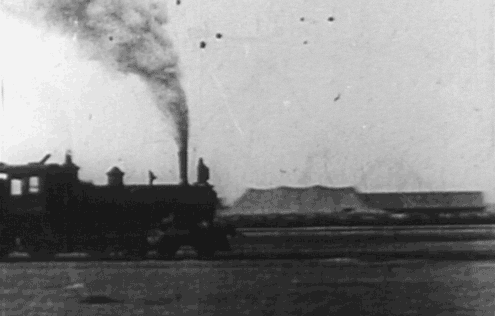 I personally think that when this train inevitably crashes and burns, that there will be a number of folks whose careers simply will not survive the impact.
And that includes Ben Carson, Chris Christie, and Sarah Palin who will see their conservative credibility in tatters and their future marketability damaged beyond repair.
P.S. Speaking of train wrecks today's Donald Trump rally
was cancelled
after it was infiltrated by protesters. I watched this on TV and after the cancellation things got ugly with quite a number of people getting into shouting and shoving matches.
Eventually the police had to be called to clear the arena.
I am wondering if this marks the end of any future Trump rallies. At least in their current form.