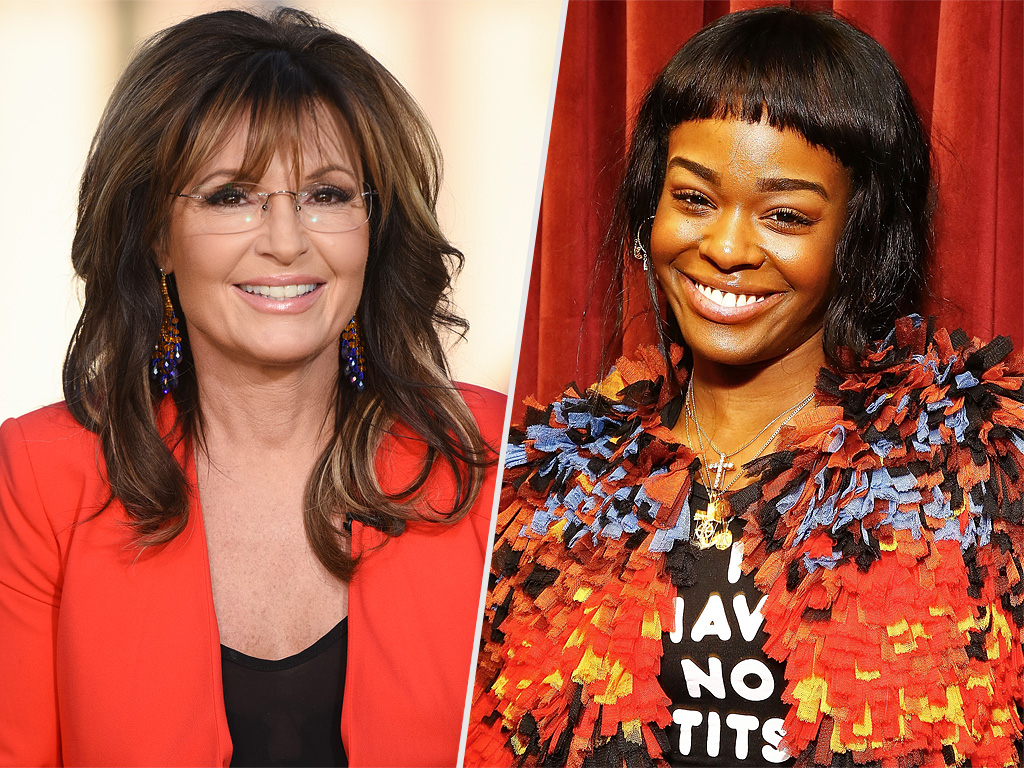 Courtesy of
People
:
Palin told PEOPLE exclusively in a statement that she will take legal action against Banks "on behalf of all reasonable women of every age, race and political leaning."
"I've had enough of the unanswered threats and attacks against my family and me," Palin said of Banks' NSFW social media suggestion that the former governor should be sexually assaulted. "So, for the first time I'm going to enjoy the only retribution some protected 'celebrities' seem to understand – I'm suing Azealia Banks and can't wait to share my winnings with others who have gone defenseless against lies and dangerous attacks far too long."
First off we all know that Sarah Palin is never going to sue ANYBODY. And if she tried in this case, as disgusting as those comments were, I think she would find herself fighting against the first amendment.
For her part this Azealia Banks person DID issue a sort of barely coherent, meandering
apology
.
However as it turned out she could not let it go at that and later added a PS that really did not seem all that apologetic:
-I am an EXTREMELY intelligent woman, Mrs. Palin. -"Hey Female Rapper," was your way to euphemize what you REALLY wanted to say. What you wanted to say was, "Hey little Stereotypical Black, Thing!"
-Realize that stereotypes are a product of what I like to call the "Critical White Gaze." The basic fundamentals of the Critical White Gaze are Fear, Ignorance, Curiosity, and Fetishization.
-Intelligence is not something which can be quantified in 140 Characters.
-Twitter is not real, neither is your opinion of me!
-If Bristol Palin listened to my music she probably wouldn't have all those cotdamn kids!!!! ;-P #sis #iud #stayinschool #causeitsthebest
Damn!
Look I hate to take Palin's side here, but this rapper went way over the line in my opinion, and the Grizzled Mama has every right to be a little pissy in response.
Not only that but her initial comments were in response to
an article written as parody
that in reality had nothing really to do with Sarah Palin.
Of course to be fair some of Sarah Palin's past statements have made it almost impossible to tell which terribly racist comment she made in real life, and which terribly racist comment are parodies of things she has said in real life.