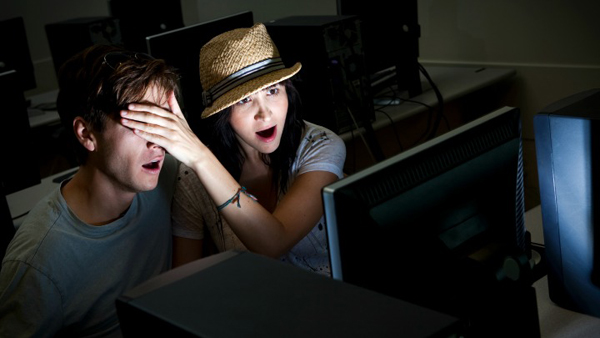 Courtesy of the
BBC
:
The US state of Utah has become the first to declare pornography a public health risk in a move its governor says is to "protect our families and our young people".
The bill does not ban pornography in the mainly Mormon state.
However, it calls for greater "efforts to prevent pornography exposure and addiction".
Pornography, the bill says, "perpetuates a sexually toxic environment" and "is contributing to the hypersexualisation of teens, and even prepubescent children, in our society".
Further steps must be taken to change "education, prevention, research, and policy change at the community and societal level" against what it calls an epidemic, but it does not suggest how changes should be implemented.
The bill was signed by Republican Governor Gary Herbert, who said the volume of pornography in society was "staggering".
Yeah especially in Utah where
researchers found in a 2009
that it was the number one consumer of online pornography.
So you can only imagine how this new law will be received by the oh so Mormon residents.
When will these people learn that suppressing sexual expression is never the answer?