— Old Navy Official (@OldNavy) April 29, 2016
Courtesy of
News Mic
:
Old Navy was hoping to kick off a happy day of Sunday internet shopping for online consumers when it tweeted an advertisement featuring a smiling interracial family, along with a 30% off coupon. But rather than an immediate boom in sales, the retail giant saw an explosion of racist trolls in their Twitter mentions, lambasting the company for showing what they referred to as miscegenation: the mixing of races.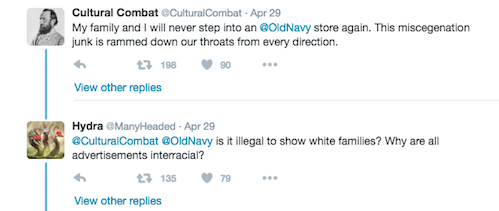 To it's credit Old Navy tried to be diplomatic and address their potential customer's concerns.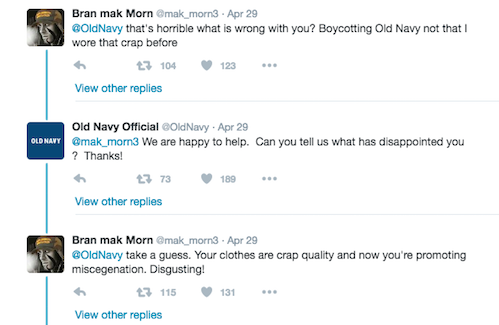 Trying to reason with racists. When will we ever learn that there is nothing more futile.
So is it any wonder that if these idiots are still this hung up over racism that they lose their minds over trans folk using the restrooms?