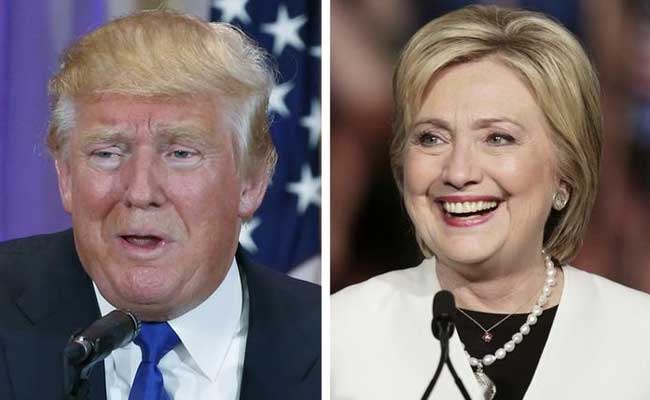 Courtesy of
Crossroads Today
:
Donald Trump on Saturday accused likely Democratic nominee Hillary Clinton of wanting to abolish the right of Americans to legally own guns.
"Hillary Clinton wants to abolish the Second Amendment," Trump said at a rally here. "Hillary Clinton wants to take your guns away and she wants to abolish the Second Amendment."
Trump's wild claim comes on the heels of an unrelenting barrage of attacks the newly minted presumptive Republican nominee has fired off against Clinton in recent days.
Clinton has never argued for abolishing the Second Amendment but has called for universal background checks and stricter controls on firearms.
Trump also accused Clinton of wanting "to take your bullets away" and vowed he would protect the constitutional right to bear arms.
This is the battle that Hillary Clinton has been expecting. That is why stricter gun control laws are a center piece of her campaign.
First we have to face the fact that single issue 2nd Amendments types were NEVER going to vote for Hillary Clinton anyway. And then we have to recognize that this is a rather obvious move on Trump's part to drum up support from the Ammosexuals.
However whether this rather courageous position brings out more progressives to support her is yet to be seen, even though it demonstrates a willingness to continue President Obama's policy battle to create a safer environment for our children who are still dying by the hundreds every year from gun violence.