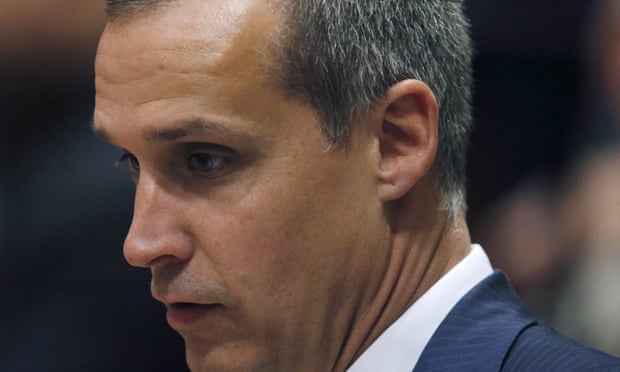 Courtesy of
Market Watch
:
Sources told Page Six on Friday that CNN's "facing a near internal revolt" over Jeff Zucker's hiring of Lewandowski as an exclusive commentator for the news network days after he was fired as Donald Trump's campaign manager.
"CNN is facing a near internal revolt over the Corey hiring," said a TV insider, who described many in the newsroom as "livid." "Female reporters and producers especially . . . They are organizing and considering publicly demanding" that Lewandowski be let go.
The Post reported on Monday that the Donald's daughter Ivanka gave her dad an ultimatum to cut Corey loose after she was distressed by news he'd grabbed reporter Michelle Fields by the arm at a Florida event, and by a Page Six report that he recently got into a shouting match on a Midtown street with campaign spokeswoman Hope Hicks.
At CNN, the hiring of the former Trump campaign manager on Thursday didn't only alienate women on staff. A source further said that "Latinos and others in the newsroom feel betrayed by an homage to Trump," so "they may do a public letter" objecting to the move.
Good job CNN!
Now not only have you irreparably damaged your journalistic credibility, but you have also caused internal strife among your own people.
And the thing is the guy is still honoring a confidentiality agreement with his old boss, so what good is he anyhow?