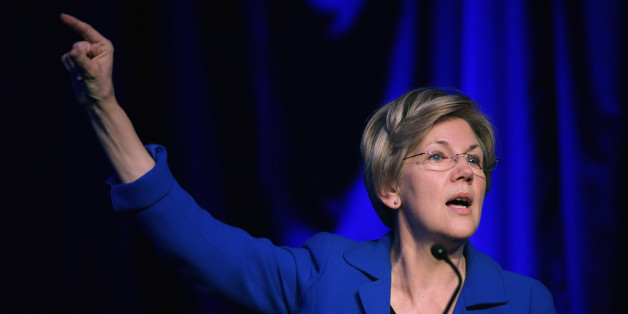 Courtesy of
HuffPo
:
Senate Minority Leader Harry Reid (D-Nev.) believes Elizabeth Warren should be the running mate of presumptive Democratic presidential nominee Hillary Clinton, according to four Senate sources familiar with Reid's thinking.
Reid had initially been skeptical of the chatter around Warren, publicly warning that Democrats couldn't afford to lose the seat the Massachusetts senator currently occupies. But The Boston Globe reported last week that he tasked attorney Marc Elias with studying how manageable the loss would be. Elias is, not coincidentally, the general counsel for Clinton's campaign.
So how does Senator Warren feel about all of this?
Courtesy of
Reuters
:
U.S. Senator Elizabeth Warren has considered the idea of serving as Hillary Clinton's running mate but sees obstacles to that choice as she prepares to endorse the presumptive Democratic presidential nominee, several people familiar with Warren's thinking told Reuters.
While her thinking could evolve, Warren has concerns about joining a Clinton ticket, including the question of whether running two women would give the Democrats the best shot at defeating Republican Donald Trump, one source said.
Advisers to Warren, a fiery critic of Wall Street and a popular figure among progressive Democrats, have been in close contact with Clinton's campaign team and the conversations have increased in frequency in recent weeks, the sources said. Warren has signaled to people close to her that she is intrigued by the possibility of being Clinton's No. 2 but has not discussed the role with Clinton, 68, or anyone else from her campaign, the people said.
So dear readers the question for us to ponder is whether Elizabeth Warren really has concerns about joining the 2016 ticket, or whether or not this is mostly a negotiation tactic designed to get more concessions from the Clinton camp before Warren signs on.
Personally I think they are much closer to a deal than either side is willing to let on.
And let me just say once again that this is the BEST ticket in 2016 for the Democrats.
Period!
Of that I have no doubt.