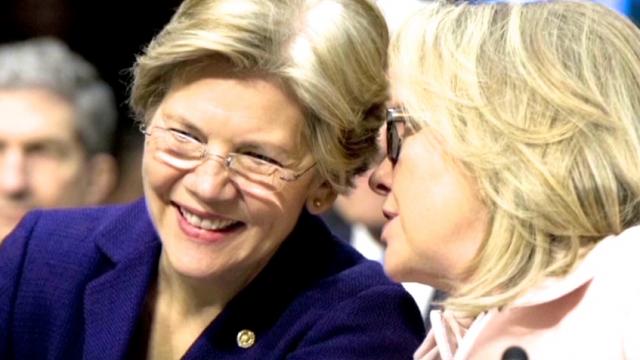 Courtesy of the
Boston Globe
:
Senate Minority Leader Harry Reid has been actively reviewing Massachusetts rules for filling a US Senate vacancy, another indication of the seriousness with which Democrats are gaming out the possibility of Elizabeth Warren joining likely presidential nominee Hillary Clinton's ticket.
The upshot of Reid's review is that Senate Democrats may have found an avenue to block or at least narrow GOP Governor Charlie Baker's ability to name a temporary replacement and prevent the Senate from flipping to a Democratic majority if Warren were to leave the chamber. That suggests the issue is not as significant an obstacle as Reid previously feared.
Oh it is on like Donkey Kong.
Okay well to be fair we do not know with any level of certainty that this is going to happen, I am just personally certain that it is the best case scenario for winning the election in November.
The idea of two incredibly smart and successful women taking on the biggest misogynist on the planet has a very clash of the titans feel to it.
Not only that but watching Donald Trump lashing out erratically over and over again and then having his chubby ass handed back to him over and over again is going to be extraordinarily satisfying.
So yes here is where all of you naysayers start giving me all of the reasons why this is a bad idea, and where I dismiss you out of hand as being narrow minded, unimaginative, political neophytes who are letting your own prejudices and insecurities terrify you into refusing to see how unbeatable this ticket will be in the general.
Or you are simply trolls, who are desperate to convince us this is a terrible idea because you realize that it is in fact an idea too awesome for your side to overcome.
Now if you will excuse me I have to go back to doing the Snoopy dance around my desk.