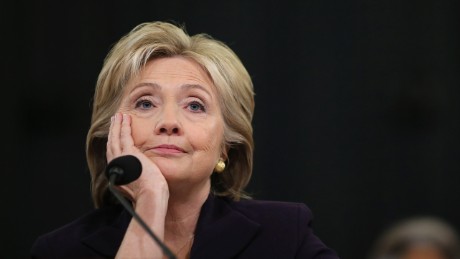 What else ya got?
So after Hillary went after Trump in
her speech on Thursday
, Trump decided to counter attack her on his favorite media platform.
In Crooked Hillary's telepromter speech yesterday, she made up things that I said or believe but have no basis in fact. Not honest!

— Donald J. Trump (@realDonaldTrump) June 3, 2016
However Hillary was prepared for this and responded with:
— Hillary Clinton (@HillaryClinton) June 3, 2016
That tweet links to
her website
where each charge she made in her speech is itemized and then backed up with the actual Trump quote in which he said it.
So essentially Hillary has shellacked Donald Trump yet again, only this time on his most familiar playing field.
If she keeps this up, with a little help from Elizabeth Warren, I think Donald Trump will be happy to lose this election just so the mean ladies will stop giving him a case of the sads.