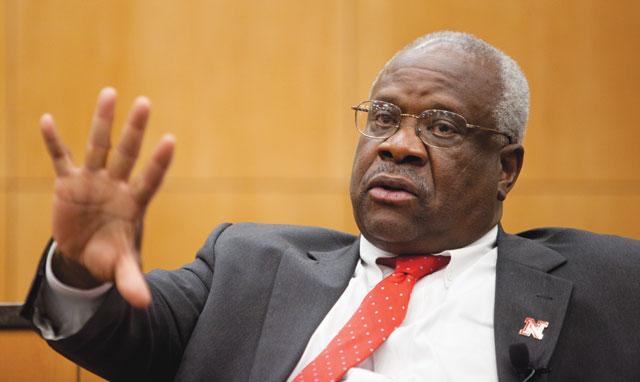 Courtesy of
Washington Examiner
:
Justice Clarence Thomas, a reliable conservative vote on the Supreme Court, is mulling retirement after the presidential election, according to court watchers.
Thomas, appointed by former President George H.W. Bush and approved by the Senate after a bitter confirmation, has been considering retirement for a while and never planned to stay until he died, they said. He likes to spend summers in his RV with his wife.
Of course the Thomas camp is denying this, which is what they always do.
However if true this would indicate that there are two Supreme Court positions that the new President would need to fill possibly within her first year on the job.
So for all of you sore losers threatening to sit this one out, or to write in Bernie Sanders name in protest, you just take a minute to imagine a Supreme Court packed with Donald Trump appointees.
Good luck trying to get a good night's sleep in that reality.