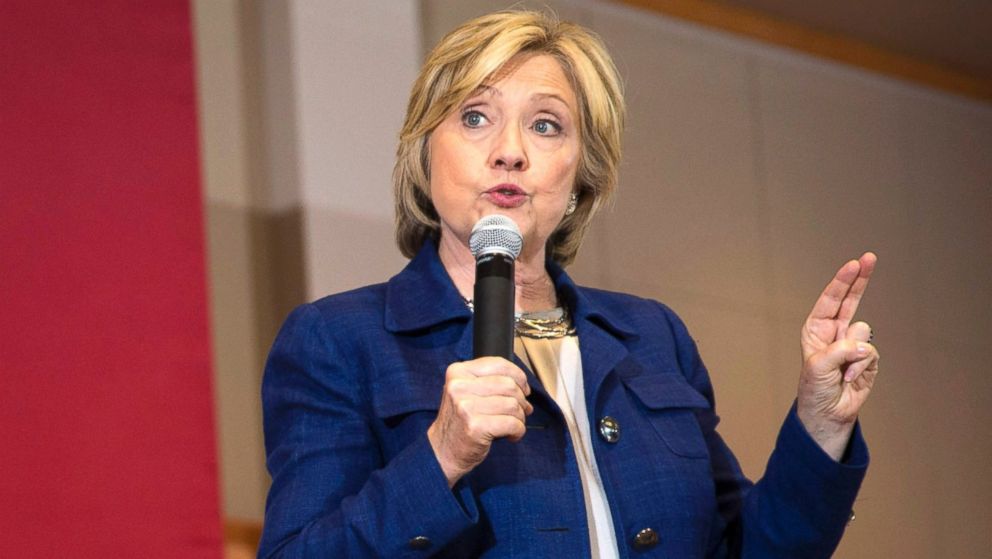 So yesterday Hillary was finally interviewed by the FBI, so the question that needs to be asked is what now?
Well first off Hillary gave MSNBC's Chuck Todd
an interview
almost immediately afterward:
"Why do you believe you did not violate the law?" Todd asked, referring to rules regulating government employees' handling of classified information.
Clinton reiterated that she "never received nor sent any material that was marked classified" while she was secretary of state.
Some of the emails that had not been considered classified during Clinton's tenure were labeled as such after the fact.
Clinton dodged Todd's question about who gave her permission to operate a private email server to conduct government business. She insisted that no wrongdoing was committed. "I've released more than 55,000 pages of my emails for the public to read for themselves," she said, adding "I will continue to be as forthcoming as I can."
The presumptive Democratic presidential nominee said that she was "eager" to meet with officials handling the case, and said that she was pleased to "assist the department in bringing its review to a conclusion."
I listened to that interview yesterday and I have to say even as a Hillary supporter I found some of her answers a little evasive.
But then again considering the scrutiny that every one of her answers to ANY question receives perhaps that should not be unexpected.
However she also, in no way, sounded as if she was worried charges against her are imminent.
And probably for good reason.
Right around the time of this interview CNN was announcing that its sources were telling them that there would be
no charges filed by the FBI
.
Sources tell CNN's Evan Perez: expectation is that there will be announcement of no charges in Clinton email probe w/in next two weeks or so

— Edward Mejia Davis (@TeddyDavisCNN) July 2, 2016
Vice President Joe Biden also
expressed strong doubt
that Hillary had done anything criminal.
As you might imagine this
did not go down well
with those
on the Right
.
For one that crazy ass Judge Jeanine Pirro simply
lost her every loving mind
over that possibility.
And of course Donald Trump now adds it to his ever growing list of conspiracy theories.
It was just announced-by sources-that no charges will be brought against Crooked Hillary Clinton. Like I said, the system is totally rigged!

— Donald J. Trump (@realDonaldTrump) July 2, 2016
So to the question of "what now?"
Well Hillary supporters will respond with "I told you so," while the anti-Hillary folks will say "No we told YOU so," as the Right Wing tries to find ways to keep this issue alive until November, and once she wins use it against her during her entire presidency.
In short, much like Vince Foster, Whitewater, and Benghazi, this will continue to be a cudgel to beat Hillary over the head for as long as she remains in politics.
It is going to be a long, and fairly brutal, four years my friends.