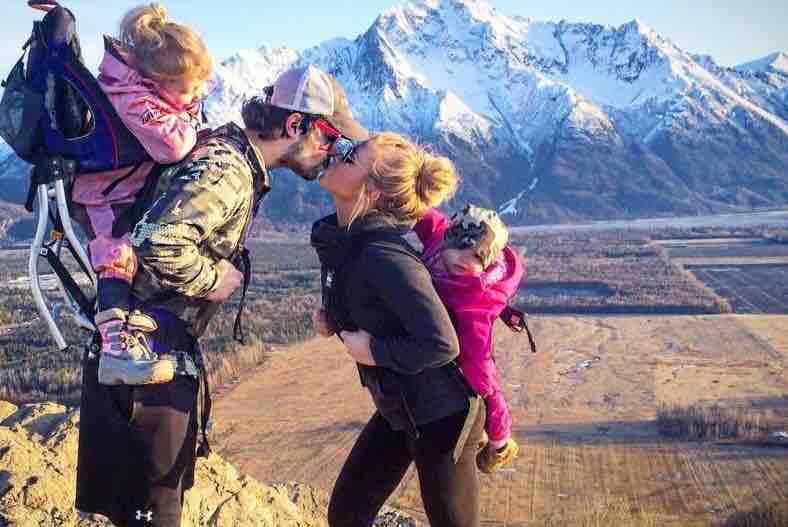 So there is a slim possibly at this point that there are some of you who do not know that on Friday Levi and Sunny started a
Go Fund Me account
.
In just over an hour they had raised a $1,000.
By the end of the day Alaska time they had met their initial goal of $5,000.
So with the urging of myself and a whole lot of IMers they raised the amount to the one that I had suggested earlier, $10,000. And by the time yesterday was over they had met that goal as well.
News of the account has now been covered by TMZ, Raw Story, International Business Times, and the
Washington Post
.
There is still quite a bit of misinformation in the comment section of those sites, but I noticed some stalwart IMers waded in to correct the record. (Thanks for that by the way.)
Today Sunny withdrew some of that money to pay off the lawyers, and is preparing to take out more soon to pay off a number of other debts.
As you can imagine both she and Levi and extraordinarily grateful and touched by the outpouring of support and goodwill.
In fact Sunny sent me this message today to share with all of you:
We just want to say thank you, and to share with you that around this time last year we had been forced to sell everything we could think of just to make ends meet, and Levi was away working on the slope while I had a brand new baby to care for and no real place to call home (I don't know if that's too much information, but it's true.)
But life has really turned around since then... I'm still surprised we reached our goal so quickly.
This, what you have done, will take a lot of pressure off of us. We are already planning to use any money that is not needed immediately for lawyer fees, or to pay outstanding debts, to pay down some of the back child support that Levi still owes.
Like most families we have a number of plans for our future and hope to become successful enough to one day give back to others like all of you have given to us.
Maybe we can help other fathers fighting for their kids. Or help children who cannot afford a good education.Things of that nature.
We have already started to pay it forward by giving away everything for free at our garage sale this weekend. So you all have already inspired us a lot.
It feels good to know there are people on our side when so many out there have such a terrible image of who Levi is because of the Palin's misinformation for so many years.
It's good to know that some people do their homework and can look past a negative headline, instead of immediately jumping to a false conclusion based on lies put forward by those trying to destroy Levi's reputation and credibility.
Let me just remind you that standing up for yourself against the Palins here in Alaska is no easy feat, and it is infinitely worse when you live in the same small town. So you may judge Levi and Sunny however you wish, but I know the courage that it took to make their situation public and to stand up for their family, knowing the kinds of repercussions coming their way.
Remember the Palins never let a slight go unchallenged, and if payback is a bitch, well you know what she looks like.
P.S. I thought I would take a moment to say that what you guys have done for these two young people is something for which all of you should be extremely proud.
I know that I am both proud of you, and humbled by the response.
Kind of hard to call ourselves the Immoral Minority when there are so many selfless and inspiring people hanging out here isn't it?