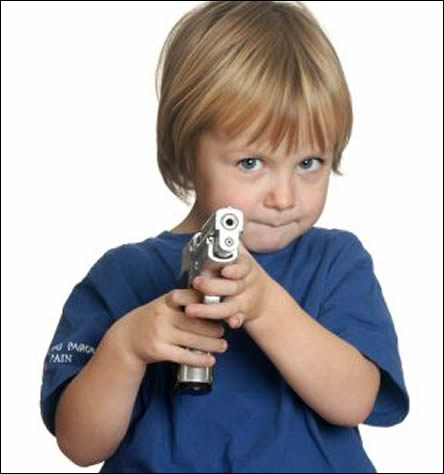 Courtesy of
HuffPo
:
A North Carolina toddler found a handgun in his parents' bedroom Saturday afternoon, put it in his mouth — and the gun went off, authorities say.
The Asheboro boy is "extremely lucky," a sheriff's captain tells the Winston-Salem Journal, because the bullet missed his vital organs.
This is what constitutes " extremely lucky" in a toddler with gun story these days, "bullet missed his vital organs." Because so often vital organs are hit, either on the toddler himself or some other child or adult in the vicinity.
According to
Newser
the two year old's father was home at the time (It was his gun.) as were his mother and three of his older siblings.
Yet not one of them bothered to protect this child.
By the way if you have seen this meme pop up on your Facebook of Twitter account lately, Snopes would like you to know that
it is true
.
And unfortunately most of those lives taken, have been the toddler's.