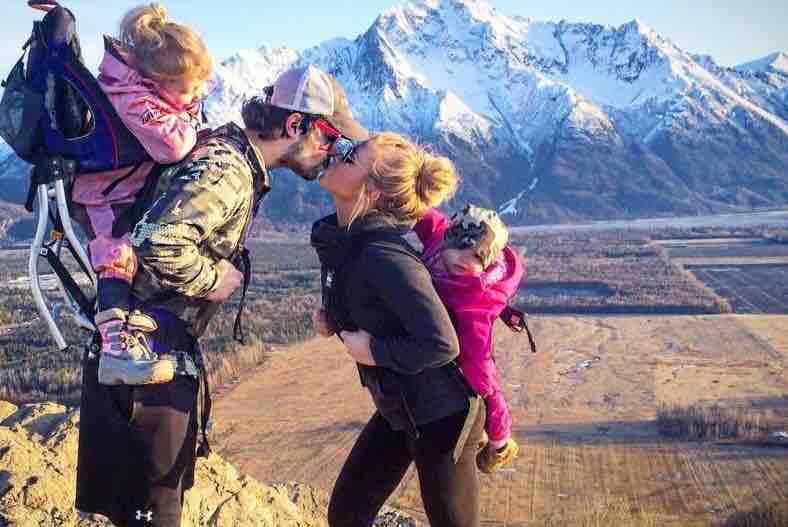 Here is
the link
to their new Go Fund Me page.
And here is the description of why they are asking for the money:
Hello everyone we are Levi and Sunny Johnston of Wasilla, Alaska. As we are sure many of you are aware we have been engaged in a long and rather protracted legal battle to retain custody of Levi's son Tripp. The good news is that it appears the custody situation is settled. The bad news is that we still owe many thousands of dollars in legal fees.
Unlike some we are not able to raise money through fundraising e-mails or SuperPACS and are instead asking for your help in paying these bills and allowing us to get back to the important job of raising our family.
Though feeling somewhat overwhelmed it had never occurred to us to ask for money using Go Fund Me, but after so many generous people reached out to us and offered their help we decided to swallow our pride and take them up on their extremely kind offers.
Anything that you can give would be much appreciated. And every dime will go toward attorney fees and the outstanding debts that we accrued during this long and very difficult legal battle.
Like I explained before, Levi and Sunny are very proud people, so this is not coming easy for them.
However I know that they are really struggling to pay the $1,700 child support payments, their attorney fees, their new mortgage, and to keep their children clothed and fed.
And a
s I mentioned earlier
Bristol is simply not going to stop trying to nickel and dime Levi to death despite now having the custody situation resolved by the court.
I told Levi way back in the beginning that she would never stop trying to get him back in her life, break up his marriage, or at the very least shut him up for good.
Remember this is finally YOUR chance to do your part to stop the Palins from crushing yet another Alaskan family under their heel like they have done so many times before.
Make no mistake the custody situation is decided, so every filing that happens after the final papers were signed is all about making sure that Levi can never tell any truths that the Palins do not want told.
Period.
Now stand back, because the trolls they are a coming.