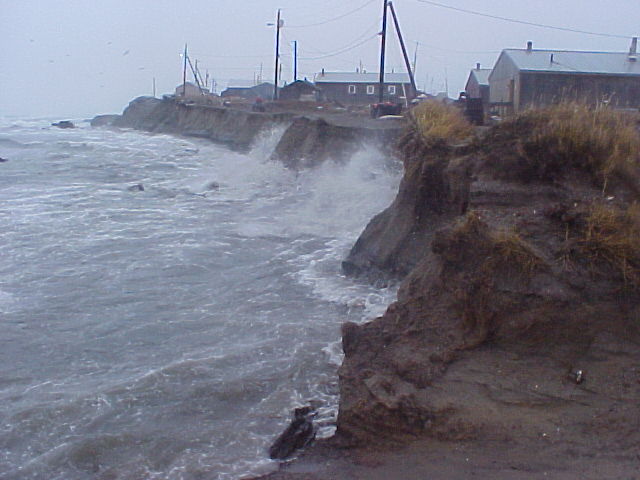 Courtesy of
CNN
:
The Alaskan village of Shishmaref voted this week to surrender to global warming and move its ancestral home.
The Tuesday vote was close. Eighty-nine people voted to move Shishmaref to the Alaska mainland while 78 voted to stay and fight the rising tide, said Donna Barr, secretary of the Shishmaref Council.
Nearly all the 169 registered voters showed up to the village meeting to vote, she said. The vote was important, perhaps more in symbolism than substance, because while the move isn't imminent, when it happens, both the financial and emotional cost will be great.
The people of Shishmaref, where artifacts are found dating back 500 years, believe the move will cost in excess of 180 million dollars and not happen during the lifetime of those who voted.
The story is similar all up and down the Alaska coast and island communities.
Villages that have existed for many hundreds of years are now suddenly uninhabitable, and the people whose families go back multiple generations have to imagine life in a completely different environment.
This is why I often say that for Alaskans, there is really no argument against the existence of climate change.
The only question is how long can we run from it?