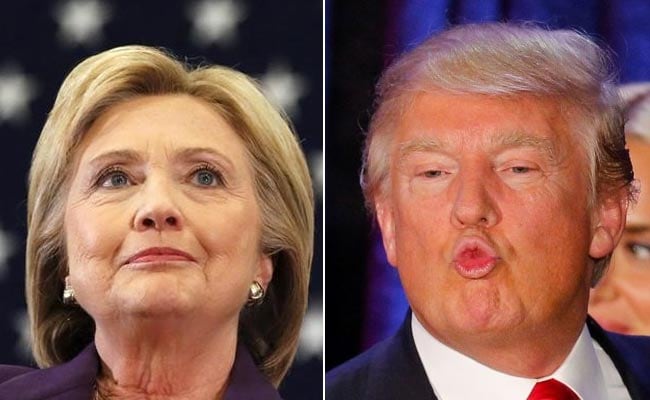 Courtesy of the
Tampa Bay Times
:
Hillary Clinton is methodically preparing for the presidential debates as a veteran lawyer would approach her biggest trial. She pores over briefing books thick with policy arcana and opposition research. She internalizes tips from the most seasoned debate coaches in her party. And she rehearses, over and over again, to perfect the pacing and substance of her presentation.
Donald Trump is taking a different approach. He summons his informal band of counselors — including former New York Mayor Rudolph Giuliani, talk-radio host Laura Ingraham and ousted Fox News Channel chairman Roger Ailes — to his New Jersey golf course for Sunday chats. Over bacon cheeseburgers, hot dogs and glasses of Coca-Cola, they test out zingers and chew over ways to refine the Republican nominee's pitch.
Trump's aides have put together briefing books, not that the candidate is devoting much time to reading them. Trump is not holding any mock debates, proudly boasting that a performer with his talents does not need that sort of prepping. Should Trump submit to traditional rehearsals, some associates are talking about casting Ingraham, an adversarial chronicler of Clinton scandals, to play the Democratic nominee.
I think that in preparation for this debate Hillary should practice arguing with a middle school bully over which Saw movie is the least gay.
No that's not fair, the middle school bully will be far more reasonable.
I am not ashamed to admit that I am looking forward to this debate like a Trump supporter looks forward to their afternoon medications.
I can't decide if it will be more like Brad Pitt stabbing Eric Bana through the chest in Troy, or Sigourney Weaver flushing the xenomorph queen out into space in Aliens. (You know I might be watching too many movies.)
All I know is that I have my popcorn and box wine all ready for the first debate on September 26th.