Courtesy of
AZ Central
:
A federal judge on Friday referred Maricopa County Sheriff Joe Arpaio and three of his aides to the U.S. Attorney's Office, requesting that they be prosecuted for criminal contempt of court.​
The landmark decision comes after U.S. District Court Judge G. Murray Snow found that Arpaio intentionally violated various orders rooted in an 8-year-old racial-profiling case.
Could not happen to a more deserving POS.
Gee perhaps when he gets sent to the big house Sarah Palin can gift him with a pair of pink underwear just like the ones
he once gave her
.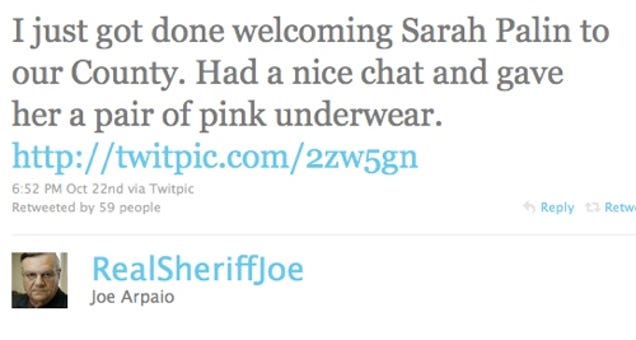 Like I said, POS.