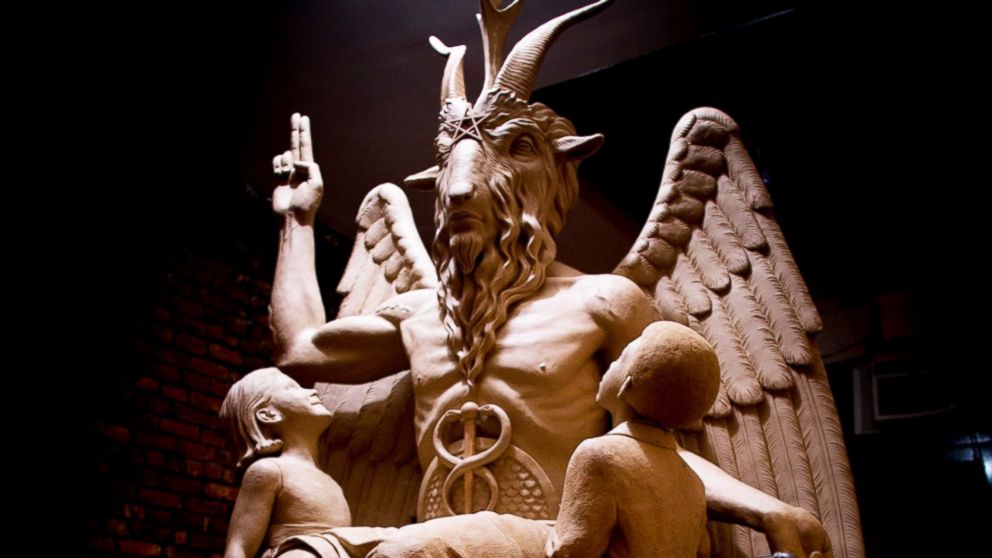 Courtesy of
News OK
:
The Satanic Temple, a group of nonbelievers who push for the further separation of church and state, wants evangelical Christianity out of public schools. But since the Supreme Court ruled in favor of Christian student groups in 2001, the Satanists want their place in schools, too.
The group launched "After School Satan," a program that's also a protest against popular, evangelical Christian Good News Clubs. The Satanic Temple plans to contact every school district where the Good News Clubs are active or have been present before, The Washington Post reported.
"The group's plan for public schoolchildren isn't actually about promoting worship of the devil. The Satanic Temple doesn't espouse a belief in the existence of a supernatural being that other religions identify solemnly as Satan, or Lucifer, or Beelzebub," the article said.
Instead, the group will focus on science, literature and art projects and assure participants that religious practice isn't essential to being a good person.
"We think it's important for kids to be able to see multiple points of view, to reason things through, to have empathy and feelings of benevolence for their fellow human beings," said the head of Satanic Temple's Utah chapter to The Washington Post.
Okay now does everybody get it?
The Satanic Temple really has NOTHING to do with Satanism and instead is simply an organization who uses Satanism to troll Christians.
Specifically those Christian who try to shove their religion down the throats of our children by proselytizing in public schools, or demanding that we allow them to place their superstitious icons and statues in the public square.
While I was fun watching the knew jerk reactions
the other day
, I was a little disheartened to realize that we really have some of the dumbest trolls on the internet.
All anybody had to do was
Google the Satanic Temple
to realize that they were wasting perfectly good freakouts and pants wetting.
By the way check out the video they are using to promote their after school programs.
Now see I kind of want to go now.