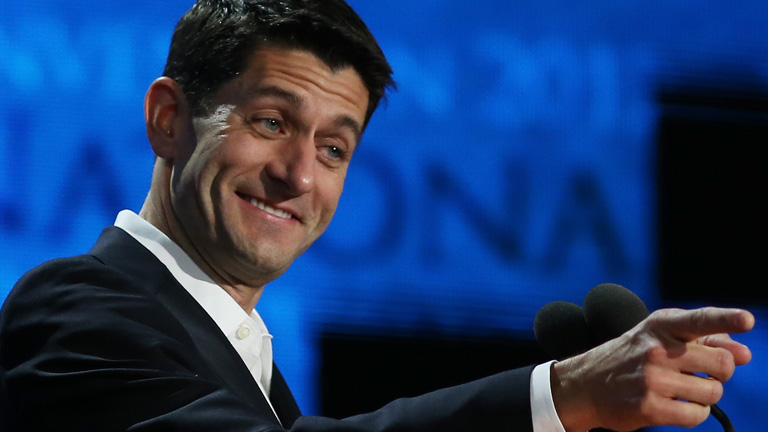 Courtesy of
Business Insider
:
House Speaker Paul Ryan crushed his insurgent challenger in their Tuesday primary, multiple outlets report.
Ryan topped Wisconsin businessman Paul Nehlen by an 85% to 15% split.
Although polling showed that the House speaker never faced much of a threat from Nehlen, the race was brought to the forefront after Republican nominee Donald Trump praised Nehlen on Twitter for defending him on a presidential campaign controversy.
Of course later Trump did endorse Ryan leaving a certain Wasilla Wendigo all alone adrift on an iceberg of anger and defiance.
Personally I do not care for Paul Ryan one little bit and think it would be just great if he lost his primary race. Especially to someone who the Democrats would likely beat in the general.
However that takes a backseat to watching Sarah Palin fall flat on her face yet again.
Though I am sure those fake boobalas of hers will break that fall.