Courtesy of
HuffPo
:
Glenn Beck's website The Blaze is coming apart, suffering from a lack of editorial direction, staff attrition and internal discord, according to sources inside the news outlet.
The site, which Beck launched in 2010 to serve as the conservative counterpart to The Huffington Post, has dropped from 25 employees on its editorial side to just six. A source inside The Blaze, who requested anonymity for fear of retribution, told HuffPost that the mood among the rapidly diminishing news team is somber.
"The few people who are still left are looking for an exit because they know The Blaze is over," the source said. "They haven't told us straight up that they're done with us, but all the signs point to it, and they're not replacing people who are laid off or get out."
Other sources at the site say that reporters were notified in September that their phone and travel stipends had been eliminated. They were also notified over the summer that their health benefits would be reduced.
The Blaze officially closed its New York newsroom, a 35,000-square-foot space in Manhattan, in June. The remaining employees are working from their homes.
HuffPo points out that at one time The Blaze was the gold standard of conservative new outlets and at one time had over 31 million visitors in one month.
However one thing I do know about running a website is that visitor numbers can fluctuate greatly in a very short time, ESPECIALLY when you are discussing sensitive and emotional topics.
I am not a fan of Glenn Beck's by any stretch of the imagination, and I could really care less if his little media empire disintegrates all around him, however if I were a friend I would tell him to sit tight and cut back where he needs to, because after the Donald Trump campaign crashes and burns he is going to seem like a pudgy overly emotional Nostradamus.
And those that abandoned him will slowly start to trickle back over after they recover from the shock of being so incredibly stupid that they bought Trump's bullshit.
If that doesn't work he can always sit in his house and bitch on Facebook to his few remaining fans.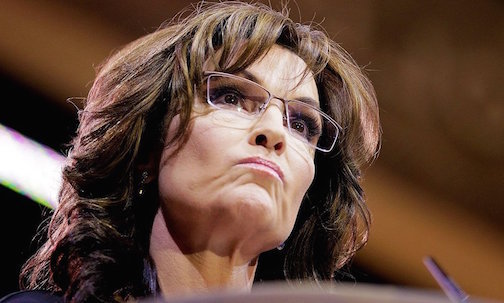 After all look how well that worked out for Sarah Palin.