Courtesy of
CNN
:
Thousands took to the streets of cities across the United States late Friday and early Saturday as anti-Donald Trump protests saw highways and interstates blocked, numerous arrests -- and a shooting at a march in Portland, Oregon.
Angry crowds gathered once again outside the 58-story Trump Tower, the President-elect's home in New York. Protester Shoshi "Rabin" Rabinowitz explained her motivation for being there: "Words can't describe how disgusted I am that he was elected over Hillary (Clinton)," she said.
"I think he needs to really address all the divisive, hateful things he's said in the past and recant them, denounce them," said fellow New York protester Nick Truesdale.
There have been nightly protests since Trump's election and more demonstrations are expected through the weekend.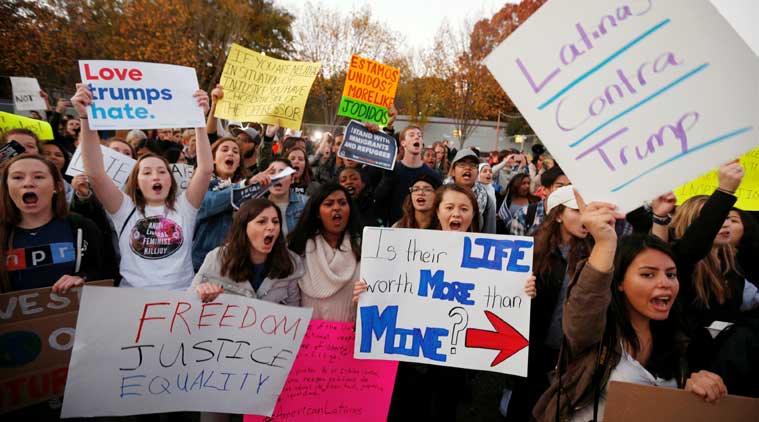 Some of these protests have turned violent, in fact a protester in Portland was shot, but for the most part they are impassioned but peaceful.
When they first started I thought they would peter out in a day or so, but it appears that instead they are gaining both strength and numbers and spreading to other cities in the country.
So yeah, this could be a thing for quite some time.