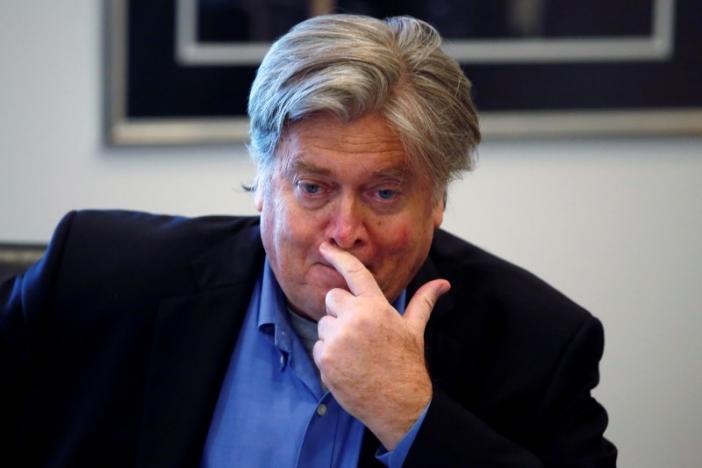 Courtesy of the
Hollywood Reporter
:
"Darkness is good," says Bannon, who amid the suits surrounding him at Trump Tower, looks like a graduate student in his T-shirt, open button-down and tatty blue blazer — albeit a 62-year-old graduate student. "Dick Cheney. Darth Vader. Satan. That's power. It only helps us when they" — I believe by "they" he means liberals and the media, already promoting calls for his ouster — "get it wrong. When they're blind to who we are and what we're doing."
Oh yeah, nothing troubling about this.
Bannon also claims that he is not a white nationalist:
"I'm not a white nationalist, I'm a nationalist. I'm an economic nationalist."
Let's see an "economic nationalist" who used his online news site to promote antisemitism, Islamophobia, and racism. And whose audience was largely made up of neo-Nazis, KKK members, and the Alt-Right.
How is that different than a "white nationalist" again?