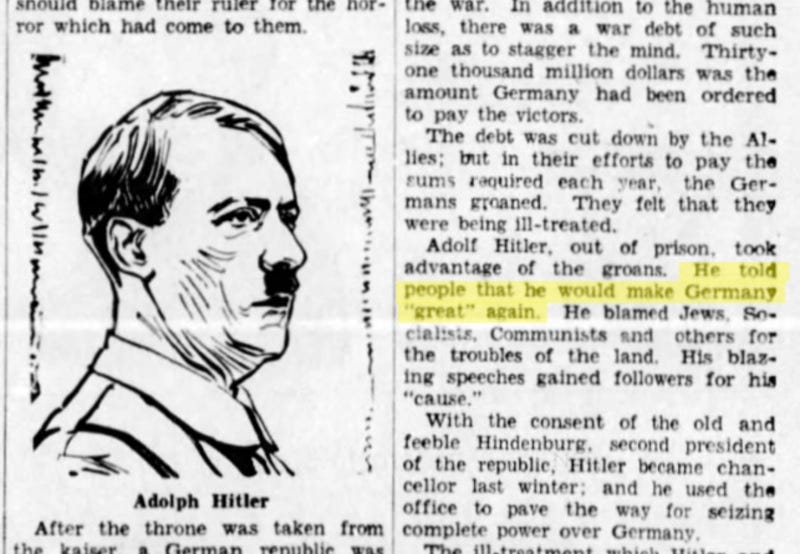 Courtesy of
Gizmodo
:
Neo-Nazis around the world have made it clear that they're optimistic about what a Trump presidency will do for their cause. And while countless people have already pointed out just how dangerous Donald Trump's rise to power has been, the historical parallels to other authoritarian regimes is still shocking. Take, for instance, this article from 1934. The author explains that Hitler was promising to make Germany "great" again.
The article was part of a series on "Modern Leaders of Men" and was syndicated in newspapers across the United States in 1934. It showed up in places like Utah, Arizona, South Carolina, and Missouri. The screenshot above is from the Green Bay Press-Gazette in Wisconsin.
The article tells the story of the rise of Hitler, first explaining that people thought he was merely a joke and "laughed at him." But that he soon took advantage of Germany's dissatisfaction with their lot in life.
We are always chastised for comparing politicians and others to Hitler, but what do you do when there is no way to escape the comparison?
I mean the only way that Trump could make this more obvious is if he grew one of those tiny ridiculous mustaches.
Well that's terrifying.