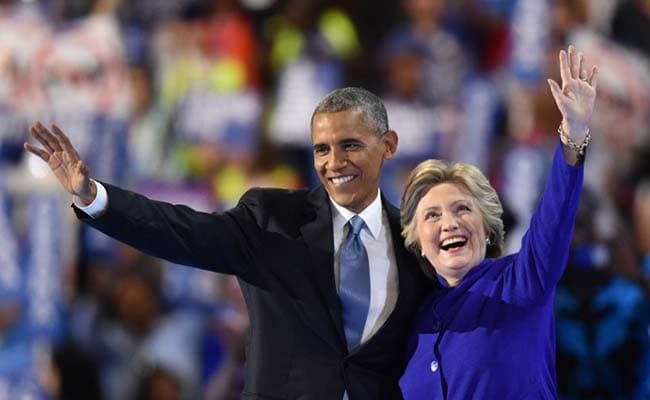 Courtesy of
Gallup
:
Americans are most likely to name President Barack Obama as the man they admire most in 2016. Twenty-two percent mentioned Obama in response to the open-ended question. President-elect Donald Trump was second at 15%. It is Obama's ninth consecutive win, but the seven-percentage-point margin this year is his narrowest victory yet.
Obama's win over Trump this year is largely a result of the president earning more mentions among Democrats than Trump receives from Republicans. Fifty percent of Democrats named Obama as most admired, compared with 34% of Republicans choosing Trump.
The remainder of this year's top 10 most admired man list includes Pope Francis, Vermont Sen. Bernie Sanders, the Rev. Billy Graham, Israeli Prime Minister Benjamin Netanyahu, The Dalai Lama, former President Bill Clinton, businessman and philanthropist Bill Gates, and Vice President-elect Mike Pence.
I would not be surprised if next year, after Trump has demonstrated what a total fuck up he is, that President Obama might STILL win this category and by an even wider margin.
As for the women:
Americans named Hillary Clinton the Most Admired Woman for the 15th consecutive year and 21st time overall. Since her initial win in 1993 as first lady, Clinton has topped the list every year but 1995 and 1996 (when she finished behind Mother Teresa) and 2001 (behind Laura Bush). Eleanor Roosevelt has the second-most No. 1 finishes among women, at 13.
First lady Michelle Obama finished second on the Most Admired Woman list this year, tied with 2012 as her best finish. The remainder of the top 10 most admired women include German Chancellor Angela Merkel, former and current talk-show hosts Oprah Winfrey and Ellen DeGeneres, Queen Elizabeth of England, human rights activist Malala Yousafzai, former Secretary of State Condoleezza Rice, Massachusetts Sen. Elizabeth Warren, and former Alaska Gov. Sarah Palin.
Okay well it is just pathetic that Sarah Palin still makes this list, even if it is with only 1%.
But wait, isn't there a name missing?
Why didn't future first lady Melania Trump make the list?
Does that mean that prostituting yourself to a disgusting wealthy man in order to live a life of opulence is not considered admirable?
Hmm, who knew?