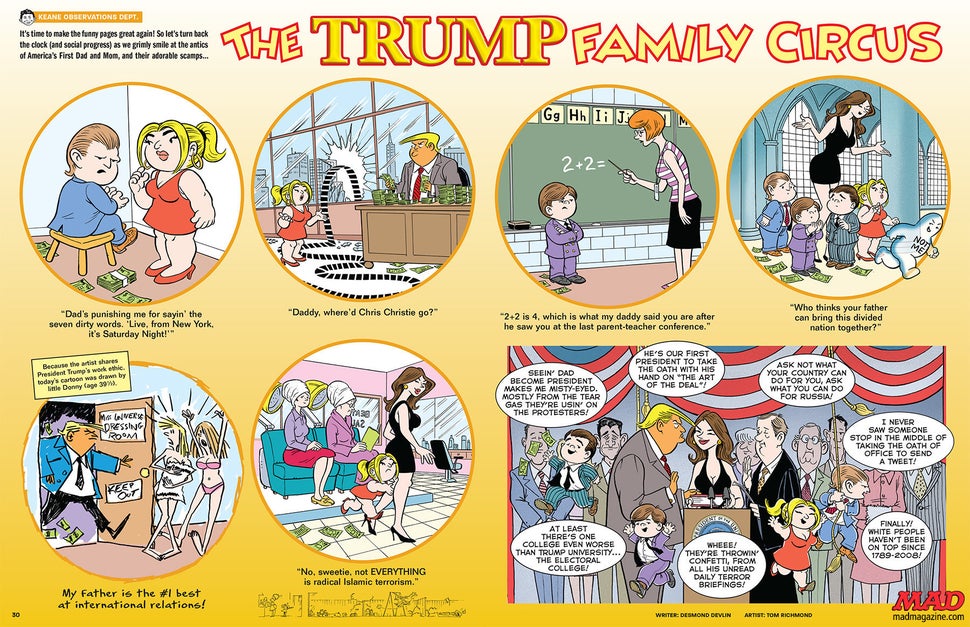 Courtesy of
HuffPo
:
There's a reason MAD Magazine has been around since the 1950s: the humor publication always finds a unique angle to address the craziness happening in the world.
MAD's latest issue hits newsstands on Feb. 21 (Feb.10 in digital form) to continue that tradition of satirical excellence.
I think magazines like Mad and programs like SNL, The Daily Show, and Full Frontal provide the valuable service of reminding people that there is nothing normal about the Trump presidency.
The real danger is for the American people to accept all of this as the new normal because that would ensure that it would continue even past the Trump administration's expiration date.