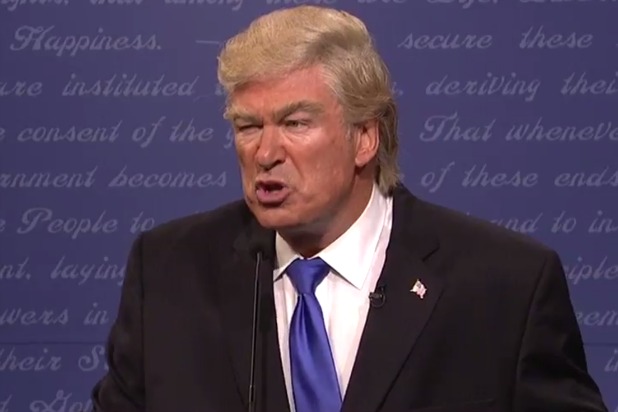 Courtesy of
Yahoo News
:
If President Donald Trump tweets about Saturday Night Live's terrible ratings, consider it the fakest of news: In reality, the NBC sketch-comedy series is having its most-viewed season in 22 years.
The most recent SNL, in which Melissa McCarthy lampooned White House press secretary Sean Spicer, nabbed a 2.5 rating among adults 18-49, according to TVLine's sister site, Variety. As such, the late-night laugher ranked behind only CBS' The Big Bang Theory as the highest rated program in the demo. These numbers are in line with SNL's overall Season 42 viewership — its best since Season 20 — which is up 19 percent in the demo and 22 percent in total viewers over last year.
SNL's recent success is likely to irk the ratings-conscious Trump, who used part of his speaking time at February's National Prayer Breakfast to malign Arnold Schwarzenegger's stewardship of Celebrity Apprentice, which Trump used to host (and on which he is still credited as an executive producer).
Oh yeah, this is going to piss Cheeto Hitler off big time.
Which is why it's such awesome news.
I have to admit that this is the first time since Tina Fey was mocking our favorite dimwitted Mat-Su moron that I have so actively looked forward to Saturday nights.