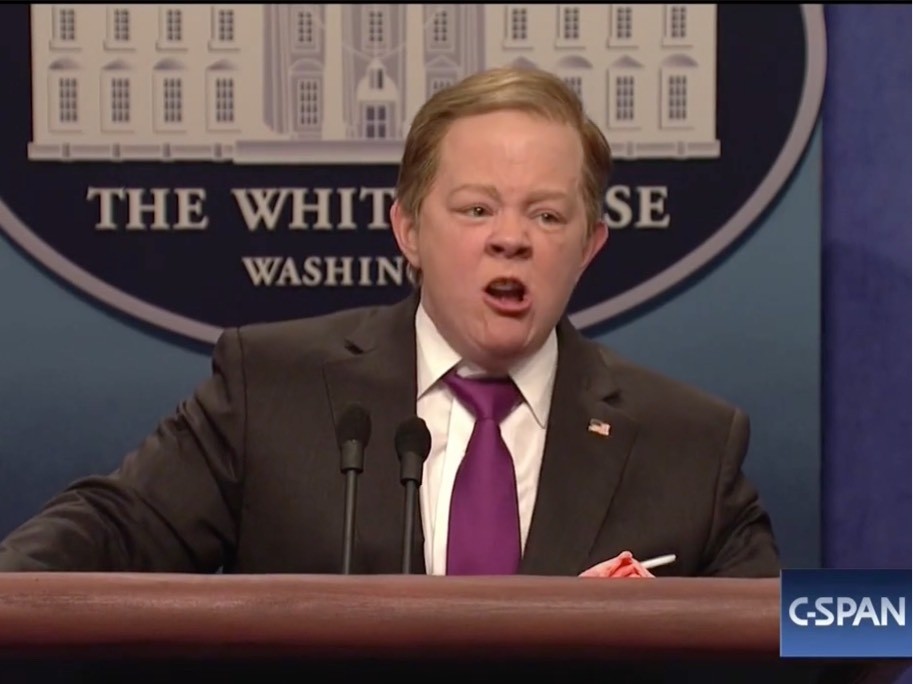 Courtesy of
Politico
:
Last week, after Spicer became aware that information had leaked out of a planning meeting with about a dozen of his communications staffers, he reconvened the group in his office to express his frustration over the number of private conversations and meetings that were showing up in unflattering news stories, according to sources in the room.
Upon entering Spicer's second floor office, staffers were told to dump their phones on a table for a "phone check," to prove they had nothing to hide.
Spicer, who consulted with White House counsel Don McGahn before calling the meeting, was accompanied by White House lawyers in the room, according to multiple sources. There, he explicitly warned staffers that using texting apps like Confide -- an encrypted and screenshot-protected messaging app that automatically deletes texts after they are sent -- and Signal, another encrypted messaging system, was a violation of the Federal Records Act, according to multiple sources in the room.
The phone checks included whatever electronics staffers were carrying when they were summoned to the unexpected follow-up meeting, including government-issued and personal cell phones.
My favorite part of this story is that it ALSO leaked out, which means that Spicey is going to lose his shit that his attempts to stop leaks was also leaked to the press.
This is really starting to feel like Hitler's final days in the bunker.
They know the end is coming and they have already started to suspect and distrust those around them.
Someday all of this is going to make a great book.
Though they will probably put it in the Fiction section since nobody will believe it could have really happened this way.