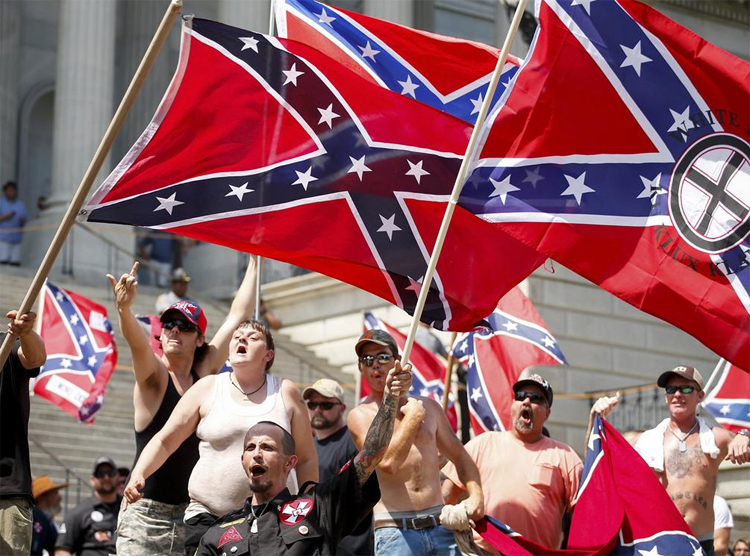 Courtesy of
Think Progress
:
Online neo-Nazi and white supremacist forums have been unmistakably jubilant lately, as web chatter moved from celebrating President Donald Trump's electoral victory to celebrating individual cabinet appointments and policy proposals.
On Thursday, internet racists celebrated another perceived victory: Reports that President Trump will soon remove white nationalist groups from a federal effort to study and neutralize extremist radicalization, and rebrand the program to focus solely on groups associating themselves with Islam.
News of Trump's plan to reverse that symbolic recognition of right-wing threats prompted a wave of celebration in white nationalist circles.
"Donald Trump wants to remove us from undue federal scrutiny by removing 'white supremacists' from the definition of 'extremism,'" the founder and editor of the neo-Nazi website The Daily Stormer (which takes its name from a Nazi propaganda publication) wrote in a post on the site. "Yes, this is real life. Our memes are all real life. Donald Trump is setting us free."
Interesting that the two groups most pleased with the election of Donald Trump are the Russians and the White Supremacists, don't you think?