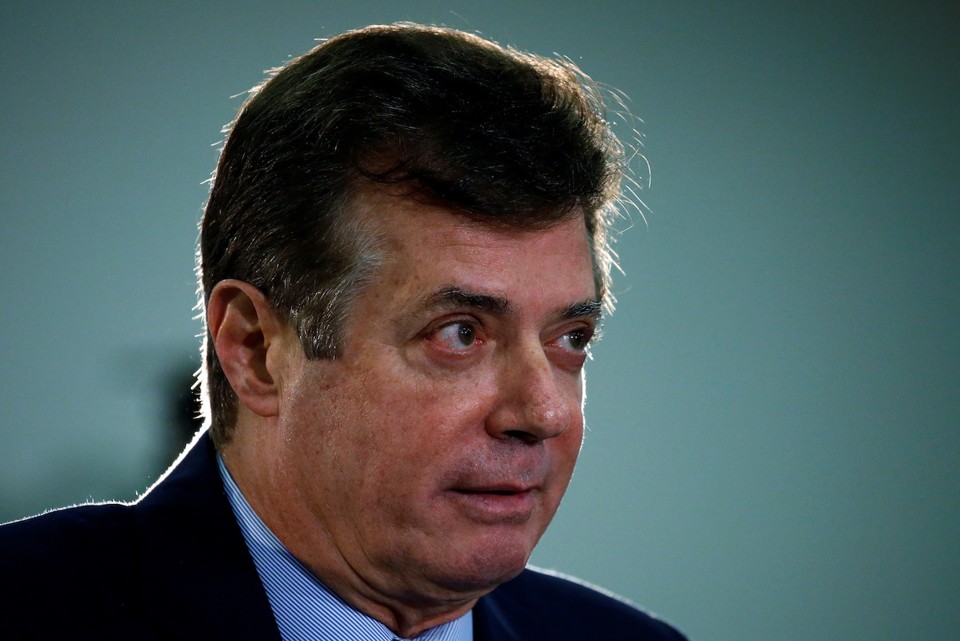 Courtesy of the
AP
:
President Donald Trump's former campaign chairman, Paul Manafort, secretly worked for a Russian billionaire to advance the interests of Russian President Vladimir Putin a decade ago and proposed an ambitious political strategy to undermine anti-Russian opposition across former Soviet republics, The Associated Press has learned. The work appears to contradict assertions by the Trump administration and Manafort himself that he never worked for Russian interests.
Manafort proposed in a confidential strategy plan as early as June 2005 that he would influence politics, business dealings and news coverage inside the United States, Europe and the former Soviet republics to benefit the Putin government, even as U.S.-Russia relations under Republican President George W. Bush grew worse. Manafort pitched the plans to Russian aluminum magnate Oleg Deripaska, a close Putin ally with whom Manafort eventually signed a $10 million annual contract beginning in 2006, according to interviews with several people familiar with payments to Manafort and business records obtained by the AP. Manafort and Deripaska maintained a business relationship until at least 2009, according to one person familiar with the work.
"We are now of the belief that this model can greatly benefit the Putin Government if employed at the correct levels with the appropriate commitment to success," Manafort wrote in the 2005 memo to Deripaska. The effort, Manafort wrote, "will be offering a great service that can re-focus, both internally and externally, the policies of the Putin government."
Manafort's plans were laid out in documents obtained by the AP that included strategy memoranda and records showing international wire transfers for millions of dollars. How much work Manafort performed under the contract was unclear.
Well since Manafort helped to install Vladimir Putin's puppet into the highest political office in the world I would think that he did quite a bit of work to further Putin's agenda.
After all what more could Putin hope to achieve?
If this is not considered a smoking gun then I do not know what would be considered a smoking gun.
Virtually EVERY person in Trump's campaign have ties to Russia, as do many in his administration.
The ability to call any of this a coincidence has vacated the building long ago.
There is no longer any doubt that it is the Putin presidency currently occupying the White House, and the Putin agenda that the Republicans are helping to push forward by confirming Trump's nominees and voting for his policies.
The Russian government declared war on America, and without a single drop of America blood being spilled they achieved victory.
Update: Do we all remember this?
WATCH: In light of AP story re Manafort - take a look at his response to a simple question re Russian oligarch ties https://t.co/getQDJUZZG pic.twitter.com/Ic85K4fAE0

— Yashar (@yashar) March 22, 2017
Could NOT be more uncomfortable answering that question.
I think this FBI probe is going to be quite illuminating.