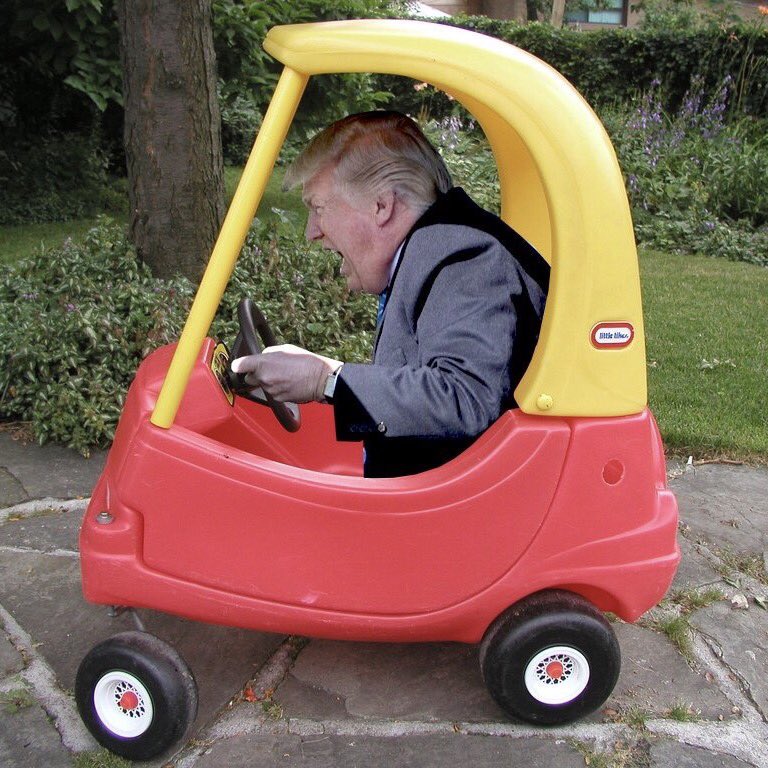 Courtesy of
Gallup
:
President Donald Trump's job approval rating fell to 36% for the three-day period of March 24-26, following Republican House leaders' failed effort to pass a new healthcare bill that would have replaced the Affordable Care Act.
Trump's three-day reading prior to Friday's events was 41%. His previous low point was 37%, recorded March 16-18. His highest reading was 46% in the week following his Jan. 20 inauguration, and he has averaged 42% for his term to date.
Trump's current 36% is two percentage points below Barack Obama's low point of 38%, recorded in 2011 and 2014. Trump has also edged below Bill Clinton's all-time low of 37%, recorded in the summer of 1993.
Who thinks this is just the beginning of a downward trend?
I wonder if Donald Trump is tired of winning yet?